Hablar del tiempo
To ask about and talk about the weather, we use impersonal structures:
¿Qué tiempo hace?
What's the weather like?
Hace; from the verb hacer (to make, to do)

HACER

:
Hay; from the verb haber

HABER

:
Hay sol.
It's sunny (lit. there's sun).
Hay niebla.
It's foggy (lit. there's fog).
Hay viento.
It's windy (lit. there's wind).
Llueve (de llover LLOVER)
It's raining; from the verb llover (to rain).
Nieva (de nevar NEVAR)
It's snowing; from the verb nevar (to snow).
Note: To say it's cloudy, we use the participle:
Está nublado.
It's cloudy.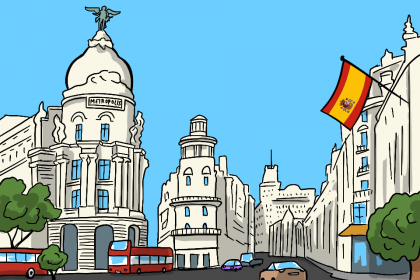 Taking your learning further
Still facing difficulties with 'Hablar del tiempo'? Improve your Spanish with Gymglish - try our Spanish lessons for free now and receive a free level assessment!