Pro account
A service for your company clients
When you prospect BtoB clients and add a supervisor to a group via your account, they will receive an invitation to create their own space. This space was designed to respond to the needs of your company clients' HR managers. Here they can:
Note that most of these functions are available via the tab Manage your students in your partner space.
Online shop & Payment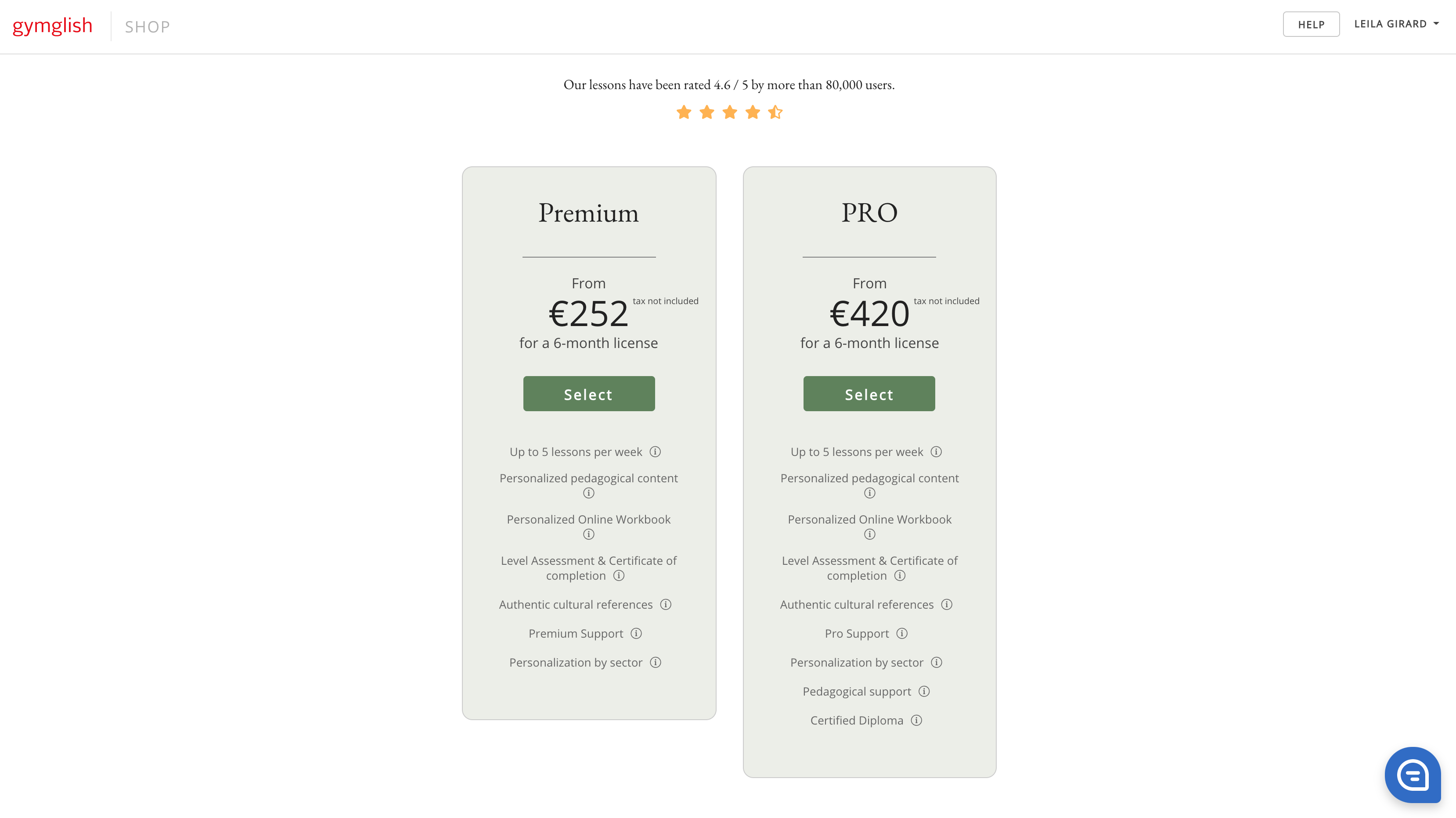 Payment methods
A single, upfront payment with credit card, Paypal or bank transfer.
Monthly installments paid by credit card, Paypal or bank transfer.
Note: In certain circumstances, we can also offer an invoice first option. The licenses will be activated when you order, and you'll need to pay the invoice within 30 days. Contact us to find out more.