The Supervisor Space:
A service for your company clients
When you prospect BtoB clients and add a supervisor to a group via your partner space, they will receive an invitation to a Supervisor Space. The supervisor space was designed to respond to the needs of your company clients' HR managers. Here they can:
Note that most of these functions are available via the tab Manage your students in your partner space.
---
Invite students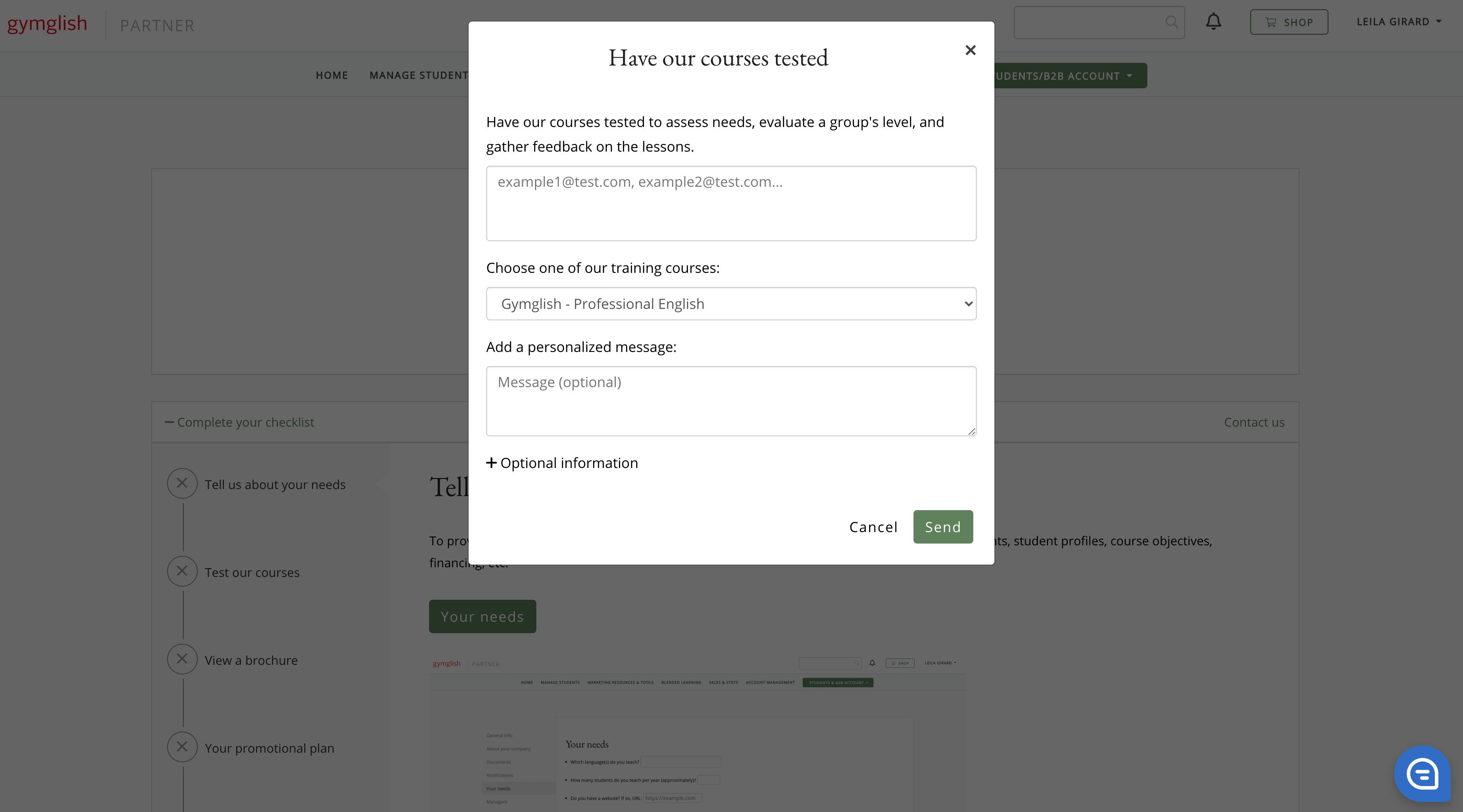 ---
Organize students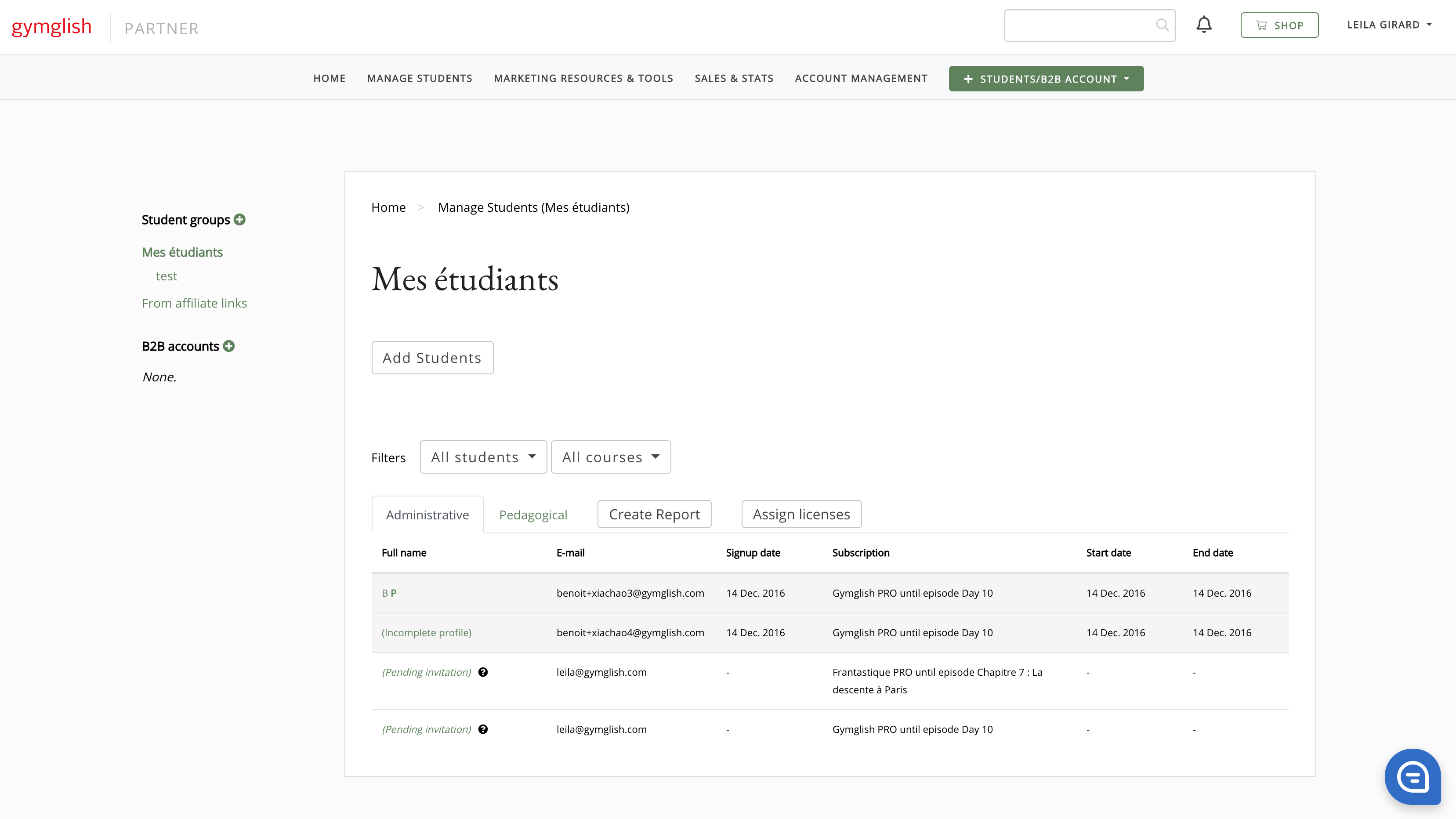 ---
Manage students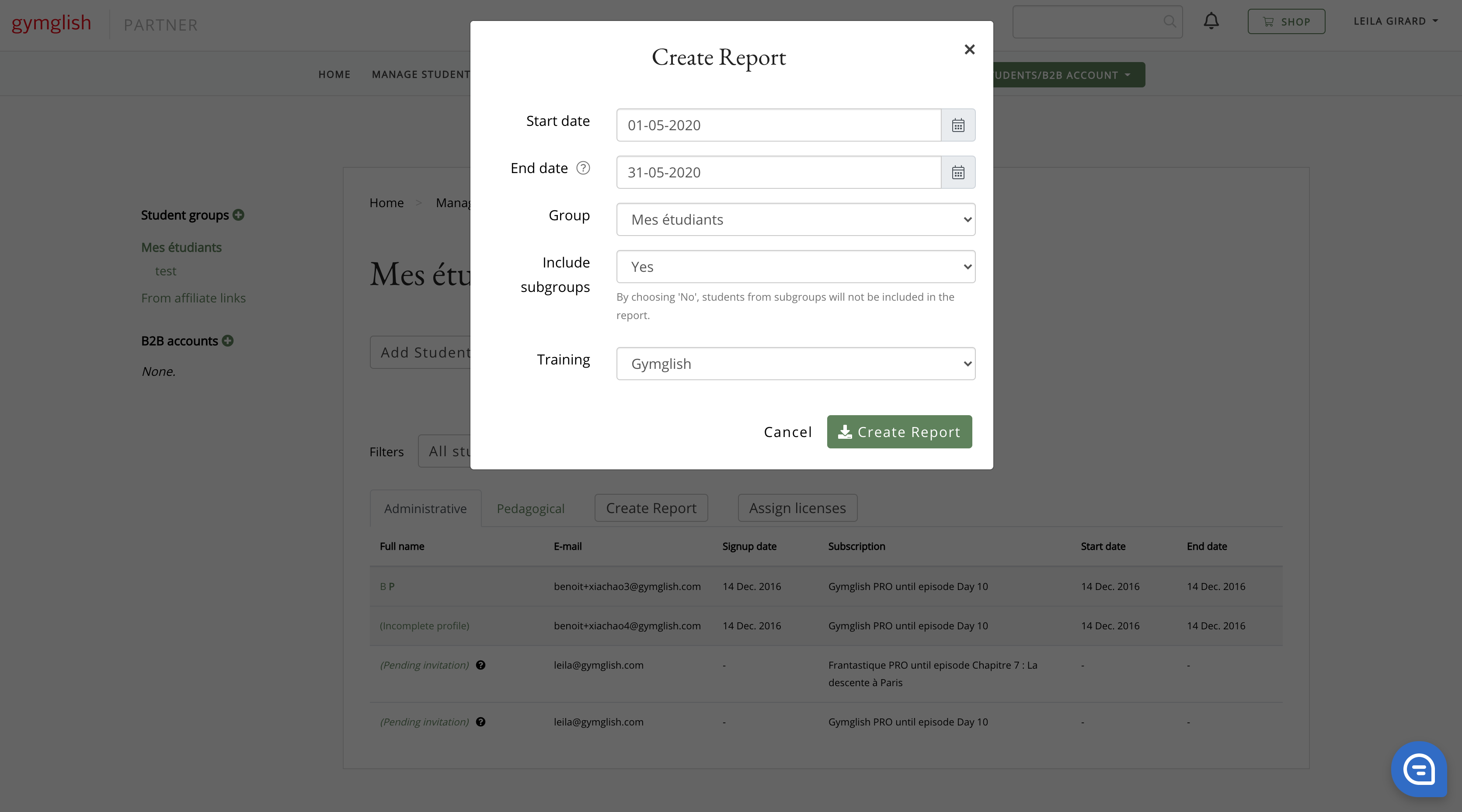 ---
Online shop & Payment