Sankara M. verhaal
Verhalen van anderen zijn een inspiratie voor onze eigen levens.
Dit zijn echte ervaringen van echte mensen die ons inspireren. Vertel ons ook jouw verhaal!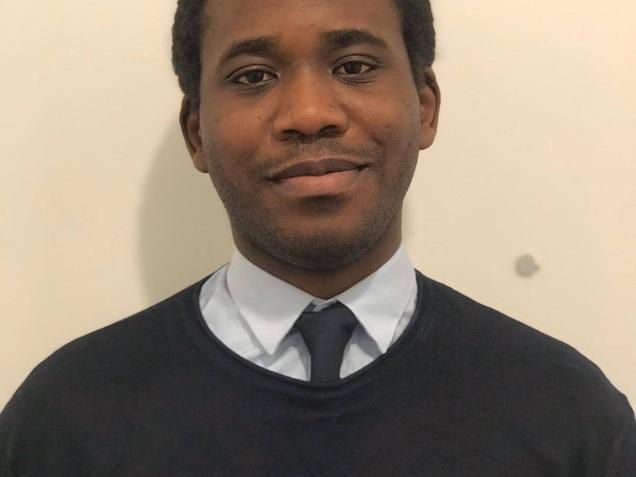 OK, I'm Sankara. I Knew Gymglish by my new school. Because of my bad level in english, my teachers suggest to me using Gymglish to upgrade my level for preparing my TOEIC test. Gymglish teaches me a lot of using tense in English. Also, Gymglish learn importance of daily regularity. I think my hearing is better but i have too much to learn again in english. A positive thing was when Horatio was learning how to use a computer. It was great for me to distingu different words that i should know because I'm in Engineering school. Jean Maron was also a great thing because I saw different mistake I could in my speaking. The fact of confronting different types of english (UK,USA) was also great for my learning. For Now, It is all I can say about Gymglish. Thank you and sorry for lot of mistakes in my text. Best regards, Sankara MVE MEYE BEKOUROU.
— Sankara M. (Paris, FRANCE)