Maria Teresa K. Stória
Storie dei nostri utenti
Ecco alcune storie vere e di persone reali, piene d'ispirazione! Ricordati di condividere la tua!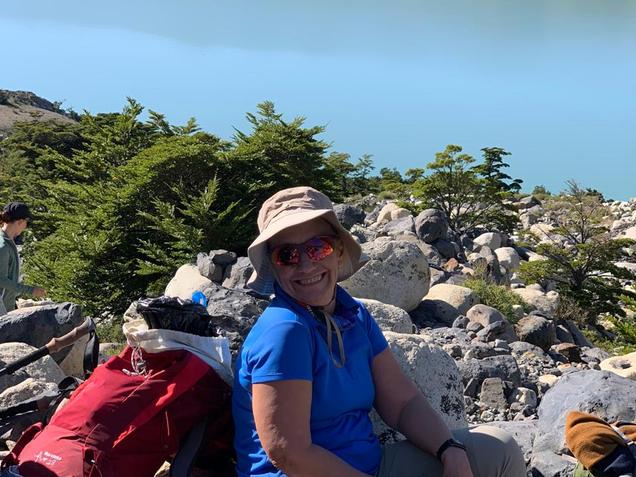 Ever since I was a young girl I wanted to learn French and I only agreed to start a course when I was 17 years old. Later, English became, by necessity of work, my second language. Frantastique allowed me to access a dream in a fun and practical way. I hope that my next visit to France will allow me to enjoy even more the people and the place, which I love. I also get excited listening to French movie lines and discovering how suddenly I can understand some of them. Speaking or at least understanding the language is a beautiful way to immerse ourselves in their culture. And I love many things about French culture, including its wonderful thinkers that, until now, I have only read in Spanish. And I feel like I'm missing something essential. (ES) Desde jovencita quise aprender francés y sólo accedí a un curso a mis 17 años. Después, el inglés se convirtió, por necesidad de trabajo, en mi segunda lengua. Frantastique me permitió acceder de manera divertida y práctica a un sueño. Espero que mi próxima visita a Francia me permita disfrutar aún más de la gente y el lugar, que amo. También me entusiasmo escuchando los diálogos de peliculas francesas y descubriendo como, de pronto, logro entender algunos diálogos. Hablar o, al menos, entender la lengua de otras personas es una manera hermosa de sumergirnos en su cultura. Y yo amo muchas cosas de la cultura francesa, incluyendo sus maravillosos pensadores que, hasta ahora, sólo he leído en español. Y siento que estoy perdiéndome de algo esencial.
— Maria Teresa K. (Neuquén, ARGENTINA)