Gymglish Studio
Easily create your own adaptive learning course on any topic, using your own content.
Our goal: your motivation, participation and progress.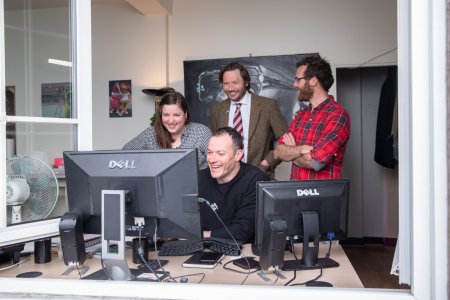 About the Gymglish Studio
The Gymglish Studio provides AI technology, training, advice and support services to our partners so that they can create and edit their online course "the Gymglish way," using their own content, on any topic.
Our goal: your motivation
A daily lesson
delivered straight to your inbox or app.
Microlearning
Only 10 minutes per day (easy to fit in any busy schedule).
A story
Funny stories with up-to-date topics and authentic cultural references.
Adaptive learning
Personalized content that takes into account the impact of time and forgetfulness.
For whom?

Publishers

Companies

Experts

Educators
What kind of content is best for the Studio?
Gymglish can create and deliver lessons on any topic that can be broken down into bite-sized elements - the more granular the topic, the better. This may include classic subjects such as history, economics, mathematics, as well as corporate subjects like management or Human Resources. We are also suited to more general interest topics like wine appreciation, childbirth classes, musical theory etc.
Our courses can accommodate a variety of formats, including texts, audios, multi-formatted questions, videos, drawings, illustrations, infographics and more.
Our aim
We launched the Gymglish Studio to provide fun, effective online education to learners across the world, with a strong focus on a more personalized and enjoyable user experience and knowledge retention.
Our Gymglish Studio products
---