Learn English online
Gymglish delivers short, personalized and fun English lessons.
Our goal: your motivation, participation and progress.
Learn English with Gymglish:
1
Each day you'll receive a lesson adapted to your needs, capabilities and goals.
2
Once it's completed, you'll immediately receive personalized corrections and explanations.
3
Your English lessons are customized based on your strengths and weaknesses.
4
You'll get a certificate of completion when you finish the course.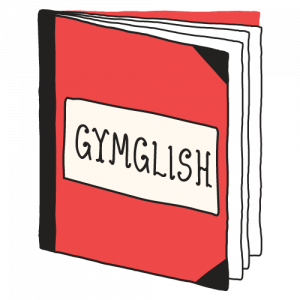 A story
Growing up as an apprentice to his perfumer grandfather in Montmartre, Bruno Delavigne had dreams of starting his own business in San Francisco and expanding it. But when a suspicious "accident" robbed him of his sense of smell, Bruno was forced to take a different route to success...

Learning English isn't simply learning a list of words or a set of rules - language is also culture. For each one of our language courses, we offer a setting that includes diverse characters and personalities, various accents, professional and personal situations, all with a touch of humor.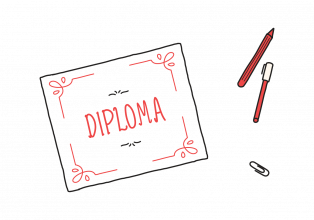 Assess your level and get certified
Our free trial includes a complete level assessment (containing an outline of your current strengths and weaknesses). You'll get a certificate of completion when you finish the course.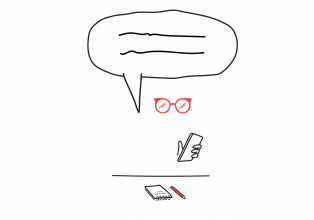 Motivation
With a diversity of content, Gymglish motivates and encourages its users to continue their progress by making e-learning as fun as possible.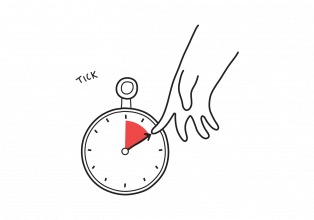 Memorization
To consolidate acquired knowledge, our learning method takes into account our natural tendency to forget things over time. For long-term memorization, our system designs an optimized revision schedule for each student.
Snatch
, Guy Ritchie, 2001
Explore a new culture
Each of our English lessons ends with a "dessert": an authentic clip of can't-miss anglophone culture. Film, music, literature or television allow you to finish your workout in style.
Our goal: your motivation
A daily lesson
delivered straight to your inbox or app.
Microlearning
Only 15 minutes per day to improve your English.
A story
Funny stories with up-to-date topics, native accents and authentic cultural references.
Adaptive learning
Our AI software adapts each lesson to the needs and level of the learner.
Get a certificate of completion.
Over 5,000,000 users worldwide.
"Gymglish is better than learning a language in a more traditional way. It allows me to improve my skills in only 10 minutes per day! Now I can handle a conversation really easily." More testimonials >
Gymglish for professionals
Our dedicated tools allow you to assess your user's levels, evaluate their needs and provide certified training along the way.
Whether you're a teacher or represent a university or language school, Gymglish will help you improve participation and motivation with our blended-learning tools.
Our business references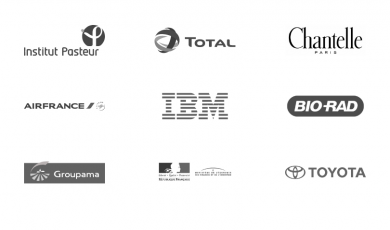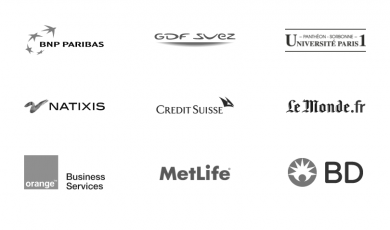 Over 3,000,000 learners worldwide.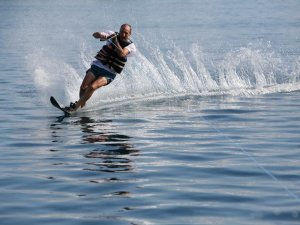 "I work in New York and I usually work on my English lessons when I come back home.
I have noticed that I am more comfortable in meetings, being more familiar with all the different accents you can hear in an international organization. I enjoy this daily routine."
Michel B., New York, NY, United States
---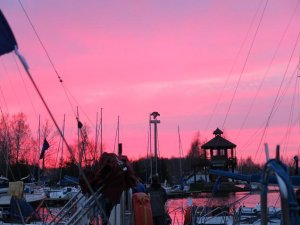 "I discovered Gymglish thanks to the Larousse Dictionary.
I was very interested in improving my English and I tried the free chapters. I found something completely different of the rest of courses I saw before on the net and I applied. I think the format is very entertaining and it is not necessary to spend a lot of time doing it."
Natalia D., Utrera, Spain
---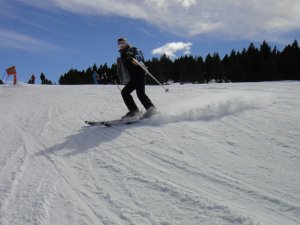 Gymglish is a clever and innovative method. Gymglish is learning English unknowingly and without real effort. Gymglish is devoting 10 minutes a day by participating in the life of a company as an actor... Gymglish is the art of capturing the interest of the pupil/student and keeping him/her in suspense. Gymglish is learning English whilst having fun and enjoying yourself. Gymglish is choosing your time when to learn without leaving the house, whilst being part of a team always available to answer any questions and suggestions that you may have.
Rita U., Berne, Switzerland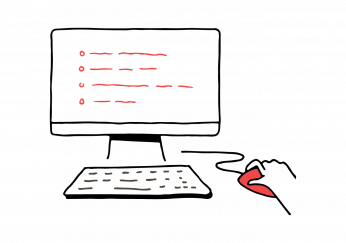 Why learn English online with Gymglish?
Gymglish makes learning English easy and effective. We keep our learners motivated and engaged thanks to our short and fun lessons.
---
Our online English lessons are designed by a team of passionate teachers, writers and educators. Forget the usual textbook lessons: we pride ourselves in creating original and engaging content to help you learn English contextually and with humor.
Your level is initially evaluated with the first 10 lessons to allow us to understand your current English skills. From the 11th lesson onwards, you will receive lessons with personalized content, adapted to your level and your interests.
With 15 years of experience in online English courses, Gymglish delivers effective and interactive content designed to help you improve your English level.
With our artificial intelligence engine, we are able to cater for a wide range of learners, from beginner courses to advanced classes.
Gymglish is recommended as a learning tool (in "Blended Learning" offerings) by many universities and language schools around the world.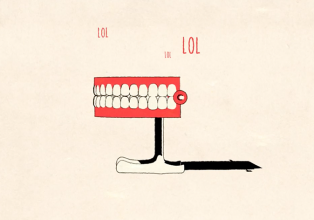 English courses online with Gymglish: how do they work?
Learning English online has never been so easy. We make learning fun and effortless: our method is based on learning through repetition and revisions ("Spaced learning").
---
You only need 15 minutes a day for your daily "workout": follow the adventures of the Delavigne Corporation in San Francisco through personalized lessons adjusted to your level and needs.
Your personalized lesson is sent directly to your email inbox (or to your phone with our Android and iOS apps). Completed exercises are immediately corrected, scored and explained in detail.
You can schedule your practice days to adjust your learning pace. And there's no need to worry about missing a lesson either as you can easily schedule days off for holidays and general self care! You deserve a break to take a bath, call your mother, eat a taco, pet your dog or someone else's.
*Did you know? We can also help you improve your French with Frantastique!
Why do our online English courses work?
We have over 3,000,000 learners worldwide, and over 4,000 companies use Gymglish to train their colleagues. We are partners with many universities and language schools.
We keep the learner's interest at the heart of our service, and help them stay engaged and motivated with short, funny and relevant content.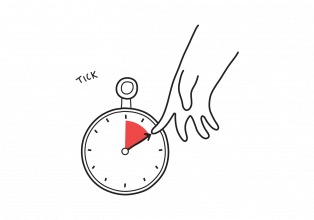 Delivering engaging online English lessons
Your level is evaluated continuously in your lessons and displayed in your user space, where you can check past lessons, view your participation rate, and set a schedule, among other helpful features.
---
Our content is produced by a team of writers and reviewed by another team of teachers to ensure each lesson is well structured.
The content of each lesson will adapt to your level and your interests and needs. With every lesson, we help you improve your English grammar, vocabulary, written English skills, etc. through the use of original songs, videos, poems, letters, dialogues with more than a touch of humor!
Meet Bruno Delavigne, entrepreneur extraordinaire, CEO of the Delavigne Corporation in San Francisco. The characters are voiced by native speakers, including British and American English actors as well as many other non-native accents.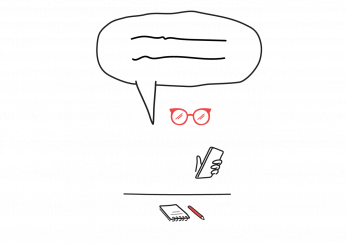 Keeping motivation strong
"I want to learn how to speak English!" If you can read this, you're off to a good head start!
There's always a good reason to learn a language, but it is often a daunting task. Nights spent in front of a textbook don't necessarily translate into progress, and motivation fades away little by little.
---
English stays fresh with Gymglish! Our English course learns from you too: our AI engine analyzes your answers and requests to prepare your future lessons. You can also let us know when you no longer want to review certain concepts and expressions.
Progress at your own pace: the content of our lessons will change according to your needs. Our engine spots key obstacles and helps you overcome them with revision and practice.
Schedule your learning to suit your own pace: learn when you have the time and energy.
Whether it's first thing in the morning, during a lunch break, or commute (please drive safely)… you can study English whenever and wherever. You only need 15 minutes a day to practice your English language skills with Gymglish.
---
Test your English level for free today.