Learn French Online
Frantastique delivers short, personalized and fun online French lessons.
Our goal: your motivation, participation and progress.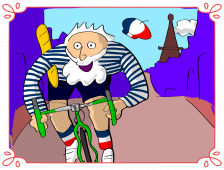 FOR BUSINESSES
|
FOR EDUCATORS
Over 5,000,000 users worldwide. The average rating of our online French lessons is 4.8 in the App Store and Play Store.


Learn French with Frantastique:
1
Each day you'll receive a lesson adapted to your needs, capabilities and goals.
2
Once it's completed, you'll immediately receive personalized corrections and explanations.
3
Your lessons are customized based on your strengths and weaknesses.
4
You'll get a certificate of completion when you finish the course.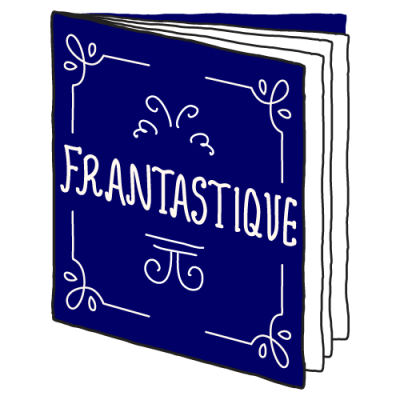 A story
On a French-speaking planet, an Intergalactic agency staffed by humans and aliens defrosts Victor Hugo to act as a guide to Francophone culture and life. But first, Victor must bring mustard from Earth in order to avoid a bloody revolution.
Learning French isn't simply learning a list of words or a set of rules - language is also culture. For each one of our language courses, we offer a setting that includes diverse characters and personalities, various accents, professional and personal situations, all with a touch of humor.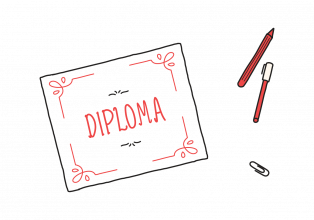 Assess your level and get certified
Our free trial includes a complete level assessment (containing an outline of your current strengths and weaknesses). You'll get a certificate of completion when you finish the French course.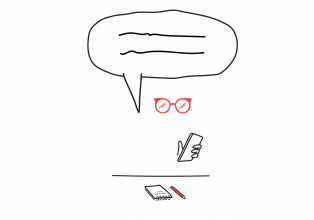 Motivation
With its diversity of content, Frantastique motivates and encourages users to progress my making e-learning as fun as possible - the best way to learn French.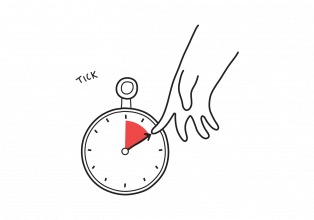 Memorization
To consolidate acquired French knowledge, our learning method takes into account our natural tendency to forget things over time. For long-term memorization, our system designs an optimized revision schedule for each student.
À bout de souffle
, Jean-Luc Godard, 1960
Explore a new culture
Each of our French lessons ends with a "dessert": an authentic clip of can't-miss francophone culture. Film, music, literature or television allow you to finish your workout in style.
Our goal: your motivation
A daily lesson
delivered straight to your inbox or app.
Microlearning
Only 15 minutes per day to improve your French.
A story
Funny stories with up-to-date topics, native accents and authentic cultural references.
Adaptive learning
Our AI software adapts each lesson to the needs and level of the learner.
Get a certificate of completion.
Over 5,000,000 users worldwide.
"I wanted to learn French, so I looked for a free course. Frantastique is the most engaging and effective online French learning program I have ever come across. It has made a huge impact on my reading and global comprehension of the language!"
Gymglish for professionals
Our dedicated tools allow you to assess your user's levels, evaluate their needs and provide certified training along the way.
Whether you're a teacher or represent a university or language school, Gymglish will help you improve participation and motivation with our blended-learning tools.
Our business references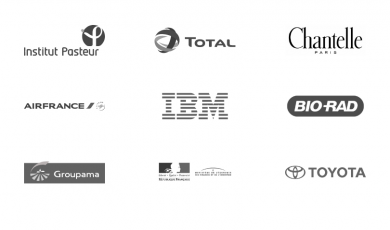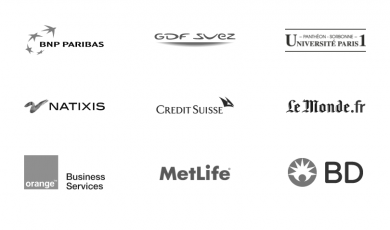 Is Frantastique the best way to learn French ?
Frantastique
online French lessons
have been rated

4.6

/

5

by

122140

users.



Try our French lessons for free



Founded in 2004, Gymglish creates online adaptive language courses: English, French, Spanish, German, spelling, etc. We are a team of 50 people (20 nationalities and 25 languages spoken) passionate about languages ​​and innovation. Our goal is to offer effective digital education to learners worldwide, a more enjoyable user experience with better knowledge retention. More than 5 million users around the world have worked with us from private learners, students and professionals. We deliver training that leads to certification, based on a continuous evaluation process. Frantastique helps you learn the French language fast. Practice pronunciation, improve conversation skills and read naturally. You don't need to be fluent to start speaking with confidence.

Learn: Our French courses are created in-house by our international pedagogical team. The program is designed so that you can learn French efficiently in the long run. Each lesson covers a wide range of key topics: French grammar, vocabulary, listening, writing, French conjugation, and more. Understand: Your lessons are corrected immediately to help you understand your strengths and weaknesses on a daily basis. Our system remembers your grammar and vocabulary mistakes and reviews them in smart intervals. Improve: With Frantastique, it doesn't matter whether you're learning French for beginners or you're already an advanced learner. Our online lessons automatically adapt to your level after an initial evaluation. You'll receive a unique, tailored learning experience. Enjoy: Learning French online doesn't have to be boring. Your daily lessons come packed with fun content to help you polish your French skills, retain and acquire knowledge.