Case studies and client recommendations
ALLIANZ
Founded in 1890 and a public company since 1985, Allianz is the European leader in insurance and financial services. Allianz offers a comprehensive range of services that cover all insurance, assistance and financial services needs of individuals, professionals, companies and organizations. Active in more than 70 countries, Allianz is a global leader, with more than 142,000 employees and over 78 million customers. Since 2015, Gymglish has provided English lessons for Allianz employees who wish to improve their communication skills within the Allianz group.
> Download the case study.
With Gymglish, you can revise the basics and benefit from lessons that are adapted to each student's level. We also offer face-to-face lessons, which work well combined with regular online training.
Stéphanie Bouget, ALLIANZ
IMED
IMED is a charitable organization that helps French SME and microbusinesses develop new export markets, and supports young people participating in the International Internship Program all over the world. To achieve this, IMED has built its own methodology that is constantly enriched through more than 1,000 international missions for more than 600 SMEs and more than 110 volunteers for international internships.
> Download the case study.
Gymglish lessons are entertaining and interesting, and above all relevant for our students. They fit in perfectly with volunteer schedules, and students find it beneficial that they can choose points for revision. We are particularly pleased with Frantastique Ortho: there has been a marked improvement in written communication after only a few months' use.
Alix Nouaille-Degorce, IMED
PILEJE GROUP
For more than 30 years, PiLeJe has been manufacturing and distributing healthcare solutions that aim to sustainably improve the quality of life for patients with functional disorders, risk factors and chronic diseases. Combined with PiLeJe Industry, PiLeJe Groupe develops ingredients and natural medicines based on plants, probiotics and micronutrients.
> Download the case study
The training has created a bond between employees who enjoy comparing their levels during their coffee breaks. This "training cocktail" has been very effective for us and could even be adapted to other subjects. We could develop training for our healthcare professionals for example. I am sure our collaboration will continue.
Stéphanie Dupont, PILEJE GROUP
SONEPAR
With a presence in 44 countries, Sonepar is a world leader in the distribution of electrical equipment and a benchmark among industry providers. Working with the group's Human Resources team, Gymglish has provided employees with English training for a year with the objective of achieving proficiency in order to communicate across locations.
> Download the case study.
Gymglish is a very good tool for our company. Languages have to be learned on a regular basis, every day if possible, and we needed a solution that could adapt to the different levels of our employees. Gymglish offers this flexibility: you can learn at your own pace, when you want, where you want.
Sonacademy, SONEPAR
More than 6,000 client and partner companies trust us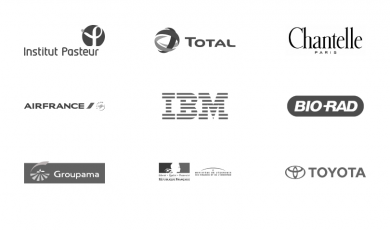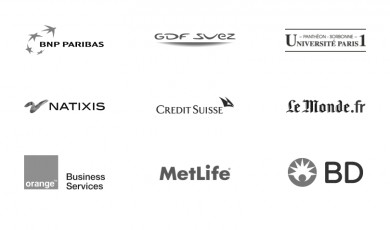 ---