Going Greenglish
Greenglish is the exceptionally clever name we've given to a series of company measures aimed at reducing Gymglish's negative impact on the environment.

The world is becoming aware, albeit painfully slowly, of the importance of protecting and even reversing environmental damage caused by economic and industrial development. The very real threats of climate change have inspired a number of initiatives and new practices at the individual, collective, public and private levels. While we are clearly unable to solve these major environmental challenges on our own, Gymglish set up the Greenglish project aiming to take concrete actions to combat climate change at our own small scale. We hope these initiatives will inspire others to do the same, and that together we can work towards a more sustainable future.
Our carbon footprint
Conscious of our greenhouse gas emissions and their impact on global warming, we keep a close eye on the CO2 generated by our activities: energy consumption, IT equipment, transport, etc. Through certified organizations, we try to offset these emissions by funding various projects related to the development of renewable energies and/or environmental protection.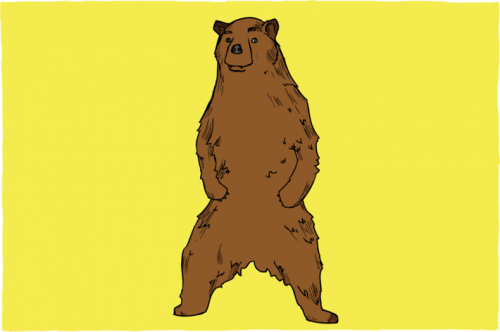 Calculation of CO2 emissions & offsetting
Our calculation of CO2 emissions takes into account the following:
Energy consumption at our Paris office (electricity, heating, etc.)
All travel undertaken by the team both daily and exceptionally: car, bus, train, and plane journeys
Water consumption at our Paris office
Fossil fuel consumption related to our IT equipment (including hardware hosted by external service providers)
We make this assessment internally every year, using calculation tools available online, taking a cautious approach and slightly over-estimating emissions, with a view to including anything we may have overlooked. This calculation is based on the - also cautious - assumption that none of our suppliers or service providers (IT manufacturers, public transport, airlines) are pursuing a carbon neutral policy themselves. Our calculation methods have been approved by appropriate bodies such as EcoAct (2008, 2009 and 2010) and ClimatePartner (2020).
Projects that we support
Rather than focusing our carbon footprint budget on a single project, organization or location, we've decided that Greenglish should participate in a range of projects, so we can gain more experience and understanding in a field where new actors, approaches and initiatives emerge every day. The long-term effectiveness of each offsetting measure is not yet known. In some regions, there have already been unexpected negative climate, economic or social effects. Projects need to be continually monitored, and so we have chosen to work with organizations that only endorse projects that have been certified by recognized carbon-offset standards (VCS, SC, Gold Standard, etc.):
ClimatePartner (2020) :
Hydroelectric power station in Katuntsi, Bulgaria (VCS). VEC Energy Ltd operates a small hydroelectric power station with a capacity of 3.4 MW near the city of Katuntsi, in south-west Bulgaria. The project aims to inject between 12 and 14 GWh into the Bulgarian national electricity grid, which will result in a saving of 84,131 tonnes of CO2 over a period of seven years. The electricity generated contributes to balancing Bulgaria's energy mix, which currently consists mainly of fossil fuel and nuclear energy sources.


Solar energy in Outapi, Namibia (VCS). Namibia is one of the sunniest countries in the world and thus has huge potential for solar energy. The country imports 60% of its electricity from neighboring countries, and 40% of the rural population has no access to electricity. A photovoltaic installation was set up in the north of the country, and has been producing approximately 9,000 MWh of electricity per year since July 2018. The project contributes to increasing the share of renewable energy in Namibia's electricity mix and improving the national and regional power supply.


Forest conservation in Pará, Brazil (VCS, SC). "Várzea" in Pará, in the Amazonian estuary, is a unique ecosystem and helps families subsist from agricultural and livestock farming. Covering 90,000 hectares, the Ecomapuá project protects the Amazon rainforest and prohibits commercial deforestation. The project promotes development in one of the poorest regions in north-east Brazil, and is certified by the Verified Carbon Standard and the Social Carbon Standard.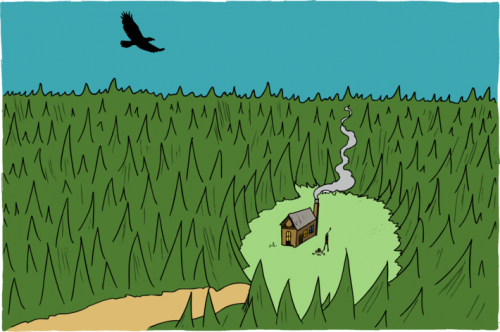 EcoAct (2011) :
Methane capture and biogas program on an organic farm in Itararé, São Paulo, Brazil. The repercussions of the increase in livestock farming in Brazil are numerous. The storage and decomposition of animal waste results in large quantities of methane (a greenhouse gas) emissions, as well as the contamination of air, water and soil. This contamination is a source of disease for the local population. The methane capture program consists of investing responsibly to reduce environmental impact while encouraging a long-term commitment from local producers. Farm managers, with the approval of the local council, have decided to take action by developing an innovative biogas unit with the installation of anaerobic bio-digesters.
ActionCarbone / GoodPlanet (2016) :
Solar cookers, Bolivia (Gold Standard). This project distributes solar cookers to four regions in western Bolivia. The cookers meet the needs of more than 2,000 families, and ensure they no longer have to rely on fossil fuels (wood, gas or kerosene). The project is registered with Gold Standard (an international label guaranteeing the quality of carbon offsetting projects).
Climat Mundi :
Energy-efficient ovens in Eritrea. This project replaces traditional ovens with energy-efficient ones, specifically in poor communities, improving living conditions and combating desertification caused by deforestation.
Biomass in India. This project focuses on producing electricity from agricultural waste in a region which suffers from frequent power cuts. Local farmers can supplement their income by recycling the waste, and the extra labour required creates jobs.
Wind farms in China. With this project, clean, renewable electricity will replace the current network of coal-fired power stations.
Planète Urgence (2007) :
Reforestation. Reforestation projects are underway in Indonesia, in the Deli Serdang district (Sumatra Utara province) and in Banda Aceh (Aceh province). Gymglish has financed the planting of 540 trees which, with 5 years' growth, will offset 15 tons of CO2. However, reforestation initiatives are complex, and must take into account geographical, economic and social factors if undesirable consequences are to be avoided. For example, in extreme latitudes where there are large expanses of snow, planting trees can contribute to global warming because the snow no longer reflects the sun's rays! In other regions, there has been violent conflict between organizations working for reforestation and local farmers. Giving money to plant trees is not necessarily a miracle solution.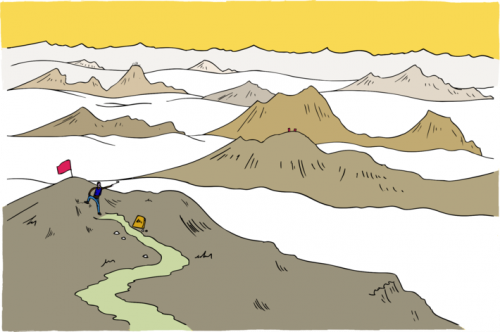 Sorting, recycling and saving energy on a daily basis
In addition to carbon offsetting initiatives, and like many other businesses and households, Gymglish has implemented a simple operational policy of sorting waste and reducing energy consumption and paper use at our office in Paris. In addition to municipal recycling measures made possible by the city of Paris, we use recycled paper when possible and make every effort to reduce our daily consumption:
We have reduced printing as much as possible. When necessary, we print on both sides and reuse any paper printed on one side only (for drafts and documents for internal use only).
We use email for almost all administrative correspondence with customers and suppliers (invoicing, orders, etc.). This trend generally improves productivity and saves paper.
Nous utilisons exclusivement des ampoules basse consommation d'énergie (que nous recyclons) et nous avons installé des détecteurs de mouvement.
We use only low-energy light bulbs and have installed motion-activated lights to reduce energy waste.
We do not use plastic cups for our water fountains (employees have their own refillable water bottles).
As a rule, we work with the most carbon neutral service providers we can find. For example, our server host, Cloud Rackspace, has implemented measures to reduce its environmental impact.
Last but not least, we recycle coffee grounds as compost for our employees' gardens!
We would never claim that the Greenglish program is going to solve the problem of climate change warming and other environmental issues created by economic activity. We are at the beginning of a much-needed revolution in industrial and commercial practices, fuelled by an ever-growing range of technological possibilities and alternatives to traditional methods. We just want to ensure that as a company we participate on our own modest scale, and adopt good habits which, in the future, will allow us to find the right balance between growth and protection of the environment.
Adrien Soullier, Gymglish CMO