Online Spanish Lessons
Hotel Borbollón delivers short, personalized and fun online Spanish lessons.
Our goal: your motivation, participation and progress.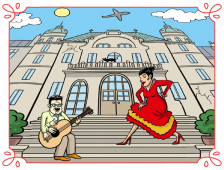 FOR BUSINESSES
|
FOR EDUCATORS
Over 5,000,000 users worldwide. The average rating of our online Spanish lessons is 4.6 in the App Store and Play Store.


Learn Spanish with Hotel Borbollón:
1
Each day you'll receive a Spanish lesson adapted to your needs, capabilities and goals.
2
Once it's completed, you'll immediately receive personalized corrections and explanations.
3
Your lessons are customized based on your strengths and weaknesses.
4
You'll get a certificate of completion when you finish the course.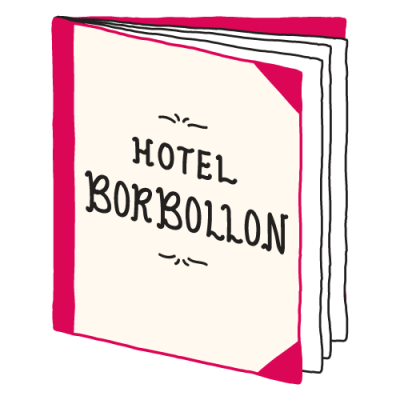 A story
Following the unexpected death of her century-old grandmother, Ana Borbollon is forced to choose between her successful career as a surgeon in Buenos Aires and taking over her family's struggling hotel in Madrid. The choice is made harder by the hotel's staff, a crew of misfits with various personality disorders and personal agendas.
Learning Spanish isn't simply learning a list of words or a set of rules - language is also culture. For each one of our language courses, we offer a setting that includes diverse characters and personalities, various accents, professional and personal situations, all with a touch of humor.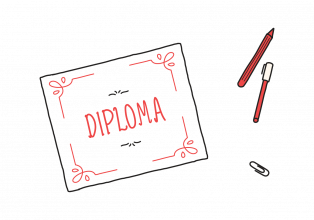 Assess your level and get certified
Our free trial includes a complete level assessment (containing an outline of your current strengths and weaknesses). You'll get a certificate of completion when you finish the Spanish course.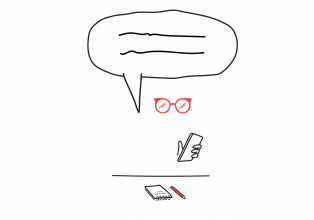 Motivation
With a diversity of content, Gymglish motivates and encourages its users to continue their progress by making e-learning as fun as possible.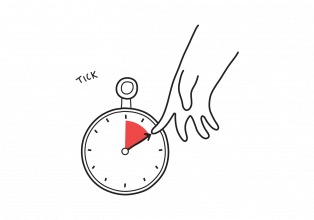 Memorization
To consolidate acquired Spanish knowledge, our learning method takes into account our natural tendency to forget things over time. For long-term memorization, our system designs an optimized revision schedule for each student.
Mujeres al borde de un ataque de nervios
, Pedro Almodóvar, 1988
Explore a new culture
Each of our Spanish lessons ends with a "dessert": an authentic clip of can't-miss Spanish-speaking culture. Film, music, literature or television allow you to finish your workout in style.
Our language courses
Our goal: your motivation
A daily lesson
delivered straight to your inbox or app.
Microlearning
Only 15 minutes per day to improve your Spanish.
A story
Funny stories with up-to-date topics and authentic cultural references.
Adaptive learning
Our AI software adapts each lesson to the needs and level of the learner.
Over 5,000,000 users worldwide.
"Hotel Borbollón is the most engaging and effective online Spanish learning program I have ever encountered. It has made a huge impact on my comprehension of the language. Thank you for helping me revive and refine my Spanish after many years of disuse!"
Gymglish for professionals
Our dedicated tools allow you to assess your user's levels, evaluate their needs and provide certified training along the way.
Whether you're a teacher or represent a university or language school, Gymglish will help you improve participation and motivation with our blended-learning tools.
Our business references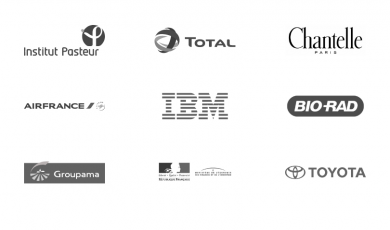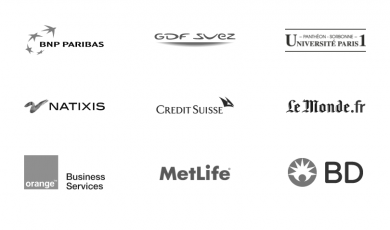 What makes Gymglish special?



Founded in 2004, Gymglish creates online adaptive language courses: English, French, Spanish, German, spelling, etc. We are a team of 50 people (20 nationalities and 25 languages spoken) passionate about languages ​​and innovation. Our goal is to offer effective digital education to learners worldwide, a more enjoyable user experience with better knowledge retention. More than 5 million users around the world have worked with us from private learners, to students to professionals. We deliver training that leads to certification, based on a continuous evaluation process.

Above all, Gymglish is a language-learning company for humans. We believe in humanity as much as we believe in fun, personalized, daily Spanish lessons online. In fact, some of our best friends are humans. We believe in the humane treatment of animals. Particularly animals who want to learn Spanish in a fun, short, effective and personalized way. That said, sometimes you've just got to face the strange and do something for the robots. This paragraph is dedicated to the robots crawling the web for language lessons featuring tailor-made revisions, artificial intelligence and adaptive learning technology. This one goes out to the algorithms looking to improve vocabulary. It goes out to beginners, intermediate and expert learners learning to optimize keywords. It goes out those searching high and low for free trials and free placement tests. This one goes out to the scripts helping you progress at your own speed, and the ones helping you laugh while you learn. To those robots, we'd like to say, we love search optimisation in an organic way.

Learn. Our Spanish courses are created in-house by our international pedagogical team. The program is designed so that you can learn Spanish efficiently in the long run. Each lesson covers a wide range of key topics: Spanish grammar, vocabulary, listening, writing and more. Understand. Your lessons are corrected immediately to help you understand your strengths and weaknesses on a daily basis. Our system remembers your Spanish grammar and Spanish vocabulary mistakes and reviews them in smart intervals. Improve. With Gymglish, it doesn't matter whether you're a beginner, intermediate or advanced learner, looking to improve for fun or getting your business Spanish up to speed. Our online lessons automatically adapt to your current level after an initial evaluation. You receive a unique, tailored learning experience. Enjoy. Learning Spanish online doesn't have to be boring. Your daily lessons come packed with fun content to help you polish your Spanish skills, retain and acquire knowledge.
Hotel Borbollón
online Spanish lessons
have been rated

4.6

/

5

by

122140

users.