Assessment and certification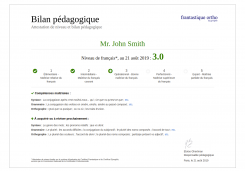 Level assessment (start of training)
Students can test any Gymglish course for free, without any commitment to buy. After several lessons, students will receive an initial assessment of their level in the form of a pedagogical summary with a detailed report summarizing strengths, weaknesses, and areas to be revised. All assessments are aligned to the CEFR.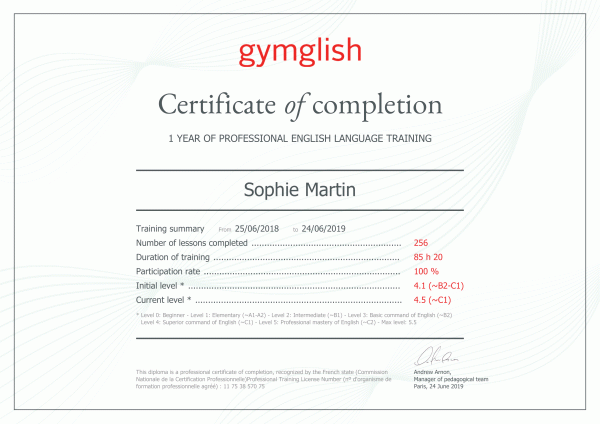 Certification & Diploma (end of training)
At the end of the training (6 months minimum), each user receives a diploma with relevant statistics and level. This certification includes information on student level in various areas, and also charts progress in terms of learning and revision, participation, training time, concepts covered, etc.
Gymglish has enabled our employees to improve their English skills. The learning method adapts to each level and helps maintain a good level in a fun and professional way. I highly recommend the product!
Laurence Gautier, former Head of Training at ENDEL, groupe Suez
---