French learning for beginners
Looking for beginner French lessons? Frantastique delivers short, personalized and fun lessons.
Our goal: your motivation, participation and progress.
Learn French with Frantastique:
1
Each day you'll receive a lesson adapted to your needs, capabilities and goals.
2
Once it's completed, you'll immediately receive personalized corrections and explanations.
3
Your lessons are customized based on your strengths and weaknesses.
4
You'll get a certificate of completion when you finish the course.
The average rating of our online French lessons is 4.8 in the App Store and Play Store.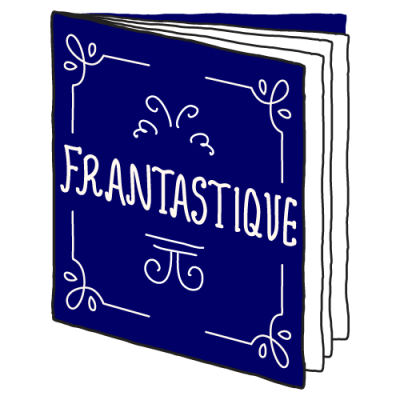 A story
On a French-speaking planet, an Intergalactic agency staffed by humans and aliens defrosts Victor Hugo to act as a guide to Francophone culture and life. But first, Victor must bring mustard from Earth in order to avoid a bloody revolution.
Learning French isn't simply learning a list of words or a set of rules - language is also culture. For each one of our language courses, we offer a setting that includes diverse characters and personalities, various accents, professional and personal situations, all with a touch of humor.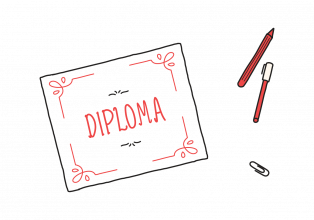 Assess your level and get certified
Our free trial includes a complete level assessment (containing an outline of your current strengths and weaknesses). You'll get a certificate of completion when you finish the French course.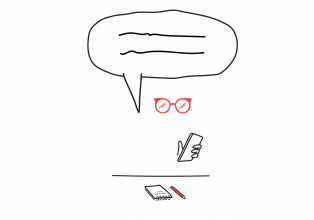 Motivation
With a diversity of content, Frantastique motivates and encourages its users to continue their progress by making e-learning as fun as possible.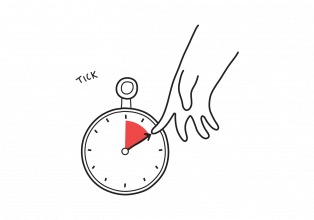 Memorization
To consolidate acquired French knowledge, our learning method takes into account our natural tendency to forget things over time. For long-term memorization, our system designs an optimized revision schedule for each student.
À bout de souffle
, Jean-Luc Godard, 1960
Explore a new culture
Each of our French lessons ends with a "dessert": an authentic clip of can't-miss francophone culture. Film, music, literature or television allow you to finish your workout in style.
Over 5,000,000 users worldwide.
"Frantastique is the most engaging and effective online French learning program I have ever encountered. It has made a huge impact on my comprehension of the language. Thank you for helping me revive and refine my French after many years of disuse!"
French for beginners with Frantastique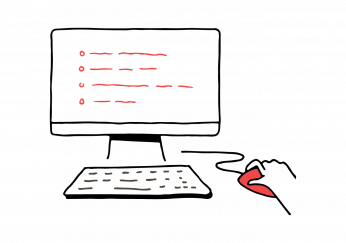 Frantastique delivers short, fun and engaging French lessons every day to help you learn French.
Your French level is initially tested within the first 7 lessons. This allows us to send you tailored lessons to help you improve best at your own pace. You can also choose your topics of interest in order to receive even more specific lessons.
---
Our certified* online French lessons are designed by a team of passionate teachers (French people included), writers and educators. Forget the usual textbook lessons: we pride ourselves in creating original and engaging content to help you learn French contextually and with humor.
Whether you are a beginner (A1) or whether you want to get back into learning French from a past school experience, our artificial intelligence engine will match your learning needs. You will always learn and work on appropriate vocabulary and French grammar rules for your current level.
*Did you know? Frantastique certification is officially recognized by the French government. A certified diploma is delivered to each "PRO" student following their training. We also work closely with the Institut Français and the Alliance Française.
I'm a beginner, is Frantastique for me?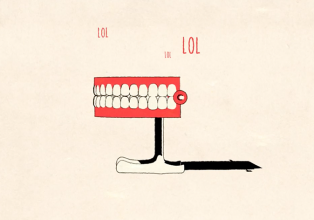 Absolutely! It's easy to learn French with Frantastique. Our method is based on learning through repetition and revisions ("Spaced Learning").
---
You can schedule your practice days to adjust your learning pace to your own needs and level. And there's no need to worry about missing a lesson either as you can easily schedule days off for holidays and general self-care!
Did you know? Frantastique is part of the Gymglish family, and we have 15 years of experience in the field of teaching languages online.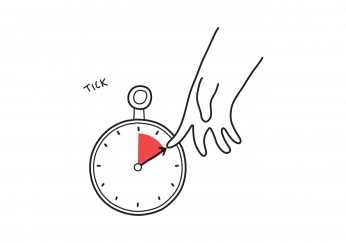 I'm not exactly a beginner, do I have to start from scratch?
With Frantastique, your level is evaluated continuously in your lessons and displayed in your user space ("Espace utilisateur"). The better you get at French, the more advanced the lessons get, constantly adapting to your level.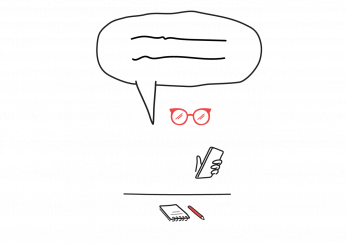 How to learn French with Frantastique
Our method is based on "Spaced Learning". Our goal is to keep you motivated and engaged with your own learning so you can actually learn and retain what you learn.
---
Language learning has never been so flexible! Progress at your own pace with Frantastique. Whether you are looking to get fluent in French in record time with a private tutor or whether you are trying to learn common French phrases step by step, Frantastique can accompany you throughout your learning journey.
The French language stays fresh with Frantastique! Our French course learns from you too: each lesson is personalized to your current level, and the exercises are corrected on the spot. Our AI engine analyzes your answers and requests to prepare your future lessons. You can also tell us when you no longer want to review certain concepts and expressions.
---
Do you want to read and practice listening in French? Eager to improve your pronunciation by listening to native speakers? Of course you do, that's what we love about you. Also Frantastique can help with that.

Start learning French now with Frantastique.