French for Beginners
Frantastique delivers short, personalized and fun French lessons.
Our goal: your motivation, participation and progress.
Our goal: your motivation
A daily lesson
delivered straight to your inbox or app.
Microlearning
Only 15 minutes per day to improve your French.
A story
Funny stories with up-to-date topics, native accents and authentic cultural references.
Adaptive learning
Our AI software adapts each lesson to the needs and level of the learner.
Get a certificate of completion.
Over 4,000,000 learners worldwide
"I have employed various techniques in my effort to master la belle langue.
Frantastique is easily the most engaging, entertaining and effective I have found. I look forward to each lesson, and upon completion feel like I have made meaningful progress, often with a few laughs thrown in.
An exceptional course. Well done!"
Frederick B., San Francisco, CA
---
"Frantastique is an excellent tool for learning French.
I look forward to the email every morning and it blends very well with my morning coffee! It has different aspects of the language and culture, which makes learning thoroughly enjoyable."
Raj M., Pittsburgh, PA
---
"After graduating from Yale Law School, I decided that it was time to prepare for my forthcoming job at the European Court of Human Rights in Strasbourg.
It was in that moment that I discovered Frantastique, which rapidly became my new hobby. It is probably one of the funniest and most useful French courses I have taken so far.
Merci beaucoup, Frantastique team! Because of you I am even more excited about moving to France! :)"
Elena B., Canterbury (UK)
French for beginners with Frantastique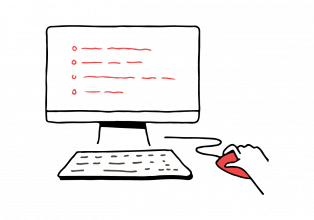 Frantastique delivers short, fun and engaging French lessons every day to help you learn French.
Your French level is initially tested within the first 7 lessons. This allows us to send you tailored lessons to help you improve best at your own pace. You can also choose your topics of interest in order to receive even more specific lessons.
---
Our certified* online French lessons are designed by a team of passionate teachers, writers and educators. Forget the usual textbook lessons: we pride ourselves in creating original and engaging content to help you learn French contextually and with humor.
Whether you are a beginner (A1) or whether you want to get back into learning French from a past school experience, our artificial intelligence engine will match your learning needs. You will always learn and work on appropriate vocabulary and French grammar rules for your current level.
*Did you know? Frantastique certification is officially recognized by the French government. A certified diploma is delivered to each "PRO" student following their training. We also work closely with the Institut Français and the Alliance Française.
I'm a beginner, is Frantastique for me?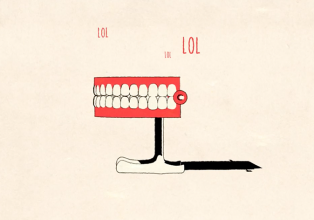 Absolutely! It's easy to learn French with Frantastique. Our method is based on learning through repetition and revisions ("Spaced Learning").
Your personalized lesson is sent directly to your email inbox (or to your phone with our Android and iOS apps). Interactive and engaging exercises accompanying original stories provided with each lesson to improve your vocabulary and grammar.
---
Step into the richness of Francophone culture with our lessons: we include cultural elements - film clips, songs, and more - with each lesson to help you understand French better. Learning a language is also learning about its culture, and each of these elements are handpicked by native speakers!
You can schedule your practice days to adjust your learning pace to your own needs and level. And there's no need to worry about missing a lesson either as you can easily schedule days off for holidays and general self-care!
Did you know? Frantastique is part of the Gymglish family, and we have 15 years of experience in the field of teaching languages online.
Why do our French lessons work?
We have over 4,000,000 learners worldwide, and over 6,000 companies use Frantastique and Gymglish to train their colleagues. We are partnered with many universities and language schools.
We keep the learner's interest at the heart of our service, and help them stay engaged and motivated with short, funny and relevant content.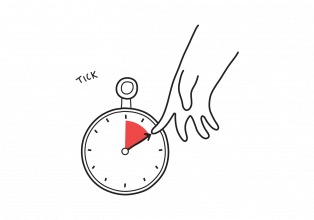 I'm not exactly a beginner, do I have to start from scratch?
Are you really a beginner? In any case, your French level is initially tested with the first 7 lessons, so if you already know some French, you won't have to go through the hassle of studying the basics again.
---
With Frantastique, your level is evaluated continuously in your lessons and displayed in your user space ("Espace utilisateur"). The better you get at French, the more advanced the lessons get, constantly adapting to your level.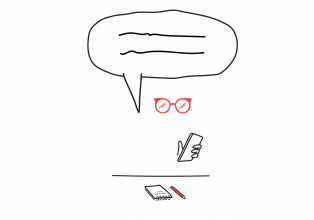 How to learn French with Frantastique
Our method is based on "Spaced Learning". Our goal is to keep you motivated and engaged with your own learning so you can actually learn and retain what you learn.
---
Language learning has never been so flexible! Progress at your own pace with Frantastique. Whether you are looking to get fluent in French in record time with a private tutor or whether you are trying to learn common French phrases step by step, Frantastique can accompany you throughout your learning journey.
Frantastique is used by many universities and language schools around the world as part of their "Blended Learning" (combining online learning with traditional classroom methods) offerings.
The French language stays fresh with Frantastique! Our French course learns from you too: each lesson is personalized to your current level, and the exercises are corrected on the spot. Our AI engine analyzes your answers and requests to prepare your future lessons. You can also tell us when you no longer want to review certain concepts and expressions.
---
Start learning French now with Frantastique.