Certification and level assessment
Throughout our personalized lessons, Frantastique provides ongoing level assessment and the option to receive a diploma when your course is complete.
---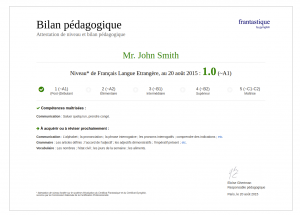 Level assessment
After your first lessons, you'll receive a complete level assessment (containing an outline of your current strengths and weaknesses). Your level is determined in line with the Common European Framework of Reference for Languages (CEFRL).

As you continue your lessons, we'll keep your level assessment up-to-date in real time. You'll be able to see how you've improved over time in key areas such as grammar, reading and listening comprehension.
---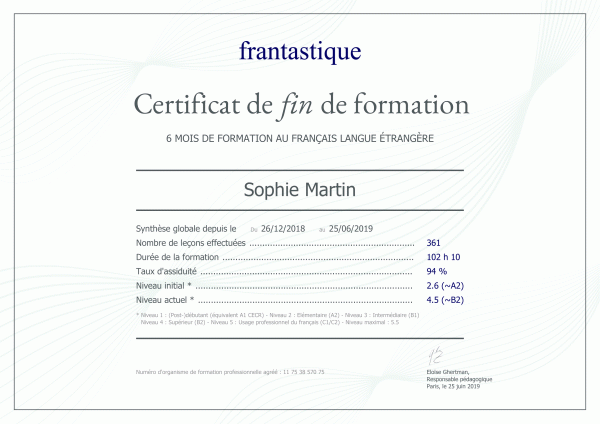 Certification
Once you've completed at least six months of lessons, you'll receive a diploma detailing your level, progress and participation rate. You'll also see information about your past progress and future revision needs.

Frantastique diplomas are recognized as a professional French certification by the French state and align with the European framework for language proficiency (CECR). So far, we've certified over 150,000 students.