Resources at your fingertips
Gymglish provides a dedicated workspace, as well as the guidance of our team, to help you create and market your own engaging online learning course.
Our experts are at your service
Our content team to add creativity, encourage participation, provide humor and improve user experience.
Our sales team (B2B and partners) for customer acquisition and web marketing issues.
Our technical team to guide you through our Artificial Intelligence engine, our adaptive learning technology, as well as our front office tools.
Our support team to help you meet user needs and expectations.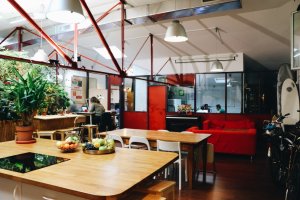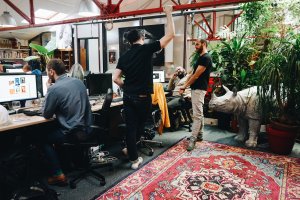 Gymglish: a fun and productive workspace in Paris
Lively, spacious office featuring the incomparable Gymglish team
Conveniently located along metro lines 6, 8 and 14
Workstations and private office space to work on your projects
Access to all necessary equipment (computers, video conference, headsets, webcams, etc.)