Luis E A. verhaal
Verhalen van anderen zijn een inspiratie voor onze eigen levens.
Dit zijn echte ervaringen van echte mensen die ons inspireren. Vertel ons ook jouw verhaal!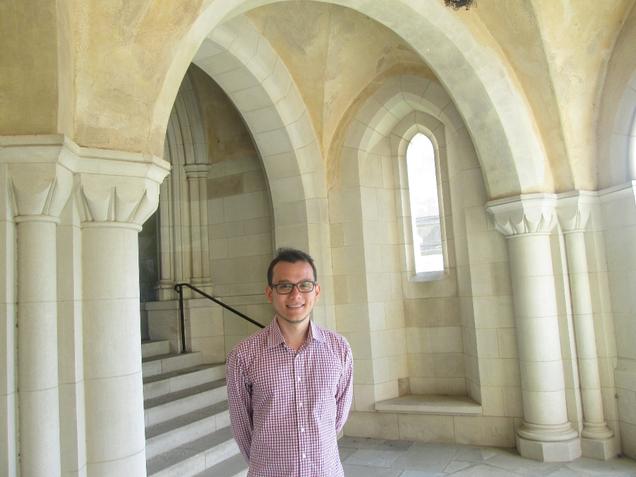 I first heard about Frantastique through a Facebook ad which mentioned the course was free for one month. I started it right away and during those 30 days, I diligently completed all of my lessons. I got so used to the course and the method that I decided to continue with the app. For the past 7 months, I have been completing my French lessons on a daily basis (Frantastique has become part of my routine). I usually complete my lessons in the afternoons after taking a nap. I am currently studying medieval art history and learning French has been very beneficial for me on many levels. I have never been very good at languages and when I started the course I didn't know a word of French. I never thought that I would be able to speak English, let alone a third language. Now here I am, having conversations in French by chat, reading Le Monde, watching series on Netflix, and listening to Edith Piaf and Céline Dion. Mi encuentro con Frantastique fue gracias a un anuncio en Facebook, donde promocionaban el curso con un mes de prueba gratis. Lo comencé de inmediato y durante los 30 días de prueba diligentemente tomé todas mis lecciones. Luego, quedé tan agusto con el curso y el método que decidí continuarlo. Y acá ya llevo 7 meses tomando diariamente mis lecciones de francés (Frantastique se ha convertido en parte de mi día a día), haciéndolo mayormente en las tardes luego de tomar una siesta. Soy estudiante de historia de arte medieval y los beneficios que me ha traído aprender francés son incontanbles. No he sido muy bueno para los idiomas y cuando comencé el curso no sabía nada de francés. Jamás pensé que aparte de hablar español iba a aprender inglés; y ni qué decir de una tercera lengua. Y acá estoy, teniendo conversaciones en francés por chat, leyendo Le Monde, viendo series en Netflix, y con mi propia playlist que va desde Edith Piaf hasta Céline Dion.
— Luis E A. (Chicago, UNITED STATES)