Werner B. verhaal
Verhalen van anderen zijn een inspiratie voor onze eigen levens.
Dit zijn echte ervaringen van echte mensen die ons inspireren. Vertel ons ook jouw verhaal!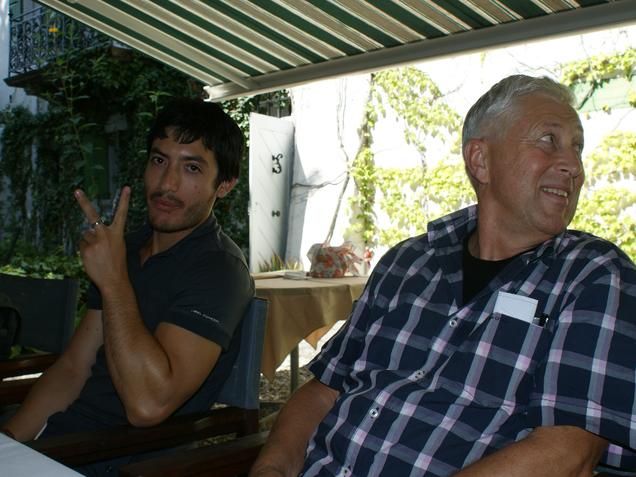 I was lucky enough to complete part of my apprenticeship in the French-speaking part of Switzerland, in a very small farming village. The memories of that time remain very fond memories! The Romands were extremely nice with the young Suisse Allemand, the family was very open and helpful and helped me learn a lot about life! The classes taught in the vocational school were in French. Unfortunately, I didn't really need to speak French in my professional life, but as a tourist, I was at ease when speaking about everyday life. Now, as a pensioner, thanks to Frantastique I dared to work on my grammatical knowledge again. It's fun and I believe it's an efficient and easy way to get my gray brain cells going again. I can only recommend your course to every pensioner! Ich hatte das Glück, einen Teil meiner Lehrzeit im Welschland, in einem sehr kleinen Bauerndorf zu absolvieren. Die Erinnerungen an jene Zeit bleiben sehr gute Erinnerungen! Die Romands waren äusserts herzlich mit dem jungen Suisse Allemand, die Lehrmeisterfamilie war sehr offen und hilfsbereit und hat mir sehr viel mitgegeben fürs Leben! Die Berufsschule war auf Französisch. Leider brauchte ich meine Französischkenntnisse kaum im Berufsleben, als Tourist fühlte ich mich aber die ganze Zeit ziemlich sattelfest in der Alltagssprache. Nun, als Rentner, wagte ich mich dank Frantastique wieder an die Aufarbeitung meiner grammatischen Kenntnisse. Es macht Spass, das Herantasten an meinen Level ist super gelöst und ich glaube, es ist ein guter und lockerer Weg, meine grauen Hirnzellen wieder anzukurbeln. Ich kann ihren Lehrgang jedem Rentner nur empfehlen!
— Werner B. (9606 Bütschwil, SWITZERLAND)