Jesús V. verhaal
Verhalen van anderen zijn een inspiratie voor onze eigen levens.
Dit zijn echte ervaringen van echte mensen die ons inspireren. Vertel ons ook jouw verhaal!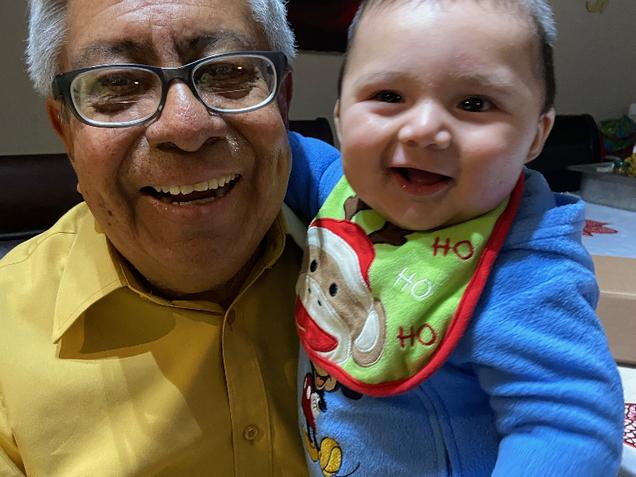 My name is Jesús, I am 63 years old, I am a specialist in Internal Medicine, currently retired from two health institutions. I live in Saltillo, Coahuila, Mexico. Last year I scheduled a two-month visit to Paris. I was interested in learning the language so that I could speak in France. I started taking face-to-face classes at a language school, but the pandemic changed my plans: I canceled my trip to Paris, I couldn't attend face-to-face classes and that's when I came across Frantastique. To date, I take my class daily, I go to lesson 133, in each lesson I learn new things, in a nice and pleasant way, I am amazed by the artificial intelligence that allows for instantaneous evaluation and feedback. I made an Excel spreadsheet with elements of grammar and vocabulary. This course has stimulated my taste for French. I have a bad memory and the course system allows me to review grammar, spelling, and phrases typical of the language on multiple occasions. I love the section "Le Desert du jour". I dare to ask you to inform me of another way to maintain direct and personal communication with you. I highly recommend this course. (ES) Me llamo Jesús, tengo 63 años, soy médico especialista en Medicina Interna, actualmente jubilado de dos instituciones de salud. Vivo en Saltillo, Coahuila, México. El año pasado programé una visita de dos meses a París, me interesaba conocer el idioma para poder practicarlo en Francia. Empecé a tomar clases presenciales en una escuela de idiomas, pero la pandemia cambio mis planes: cancele mi viaje a Paris, no pude acudir a clases presenciales y entonces conocí Frantastique. A la fecha, tomo mi clase diariamente, voy en la lección 133, en cada lección aprendo cosas nuevas, en una forma simpática y agradable, me maravilla la inteligencia artificial que permite tener una evaluación y una retroalimentación así instantánea. Elaboré una hoja en excel con elementos de gramática y vocabulario. Este curso ha estimulado mi gusto por el Francés. Yo tengo mala memoria y el sistema del curso me permite repasar en múltiples ocasiones la gramática, la ortografía, las frases propias del idioma. Me encanta la sección "Le Desert du hour". Me atrevo a solicitar me informen otra manera de mantener comunicación directa y personal con ustedes. Recomiendo ampliamente este curso.
— Jesús V. (Saltillo, Coahuila, MEXICO)