Maureen P. verhaal
Verhalen van anderen zijn een inspiratie voor onze eigen levens.
Dit zijn echte ervaringen van echte mensen die ons inspireren. Vertel ons ook jouw verhaal!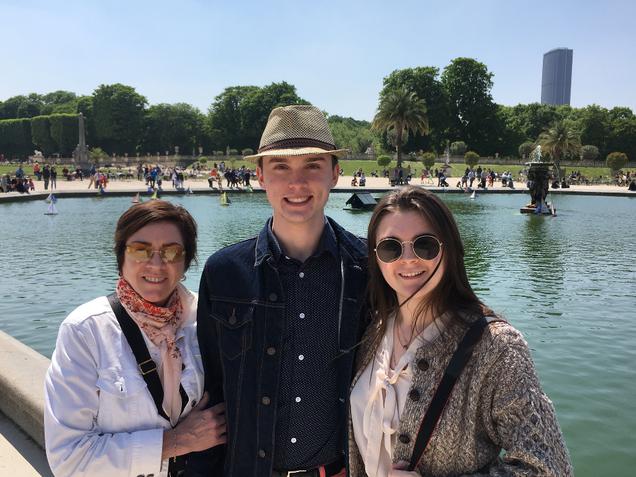 I always knew I would speak French one day. As my twins started kindergarten, I saw an ad that read "Have you ever wanted to learn French?" Well oui! I started taking a once a week class and continued for nine years. After those two kids took me to another state for prep school, my classes were put on hold. Fast forward to college and my daughter is off to Lyon for semester abroad! Well, you know someone had the dirty job of taking her over! After returning from that trip in January, I received an email from Frantastique!! A sign to be sure. Since starting Frantastique I feel I am back on track learning French and I love it! As my son and daughter both speak French it made the trip back over to pick her up even better! I do a lesson each day and I feel that it is something for me, a personal accomplishment. I am really leaning and enjoying how surprisingly funny the lessons are! ps my husband does not speak French, so he has no idea what we are talking about...!
— Maureen P. (Chicago, UNITED STATES)