Nora C. verhaal
Verhalen van anderen zijn een inspiratie voor onze eigen levens.
Dit zijn echte ervaringen van echte mensen die ons inspireren. Vertel ons ook jouw verhaal!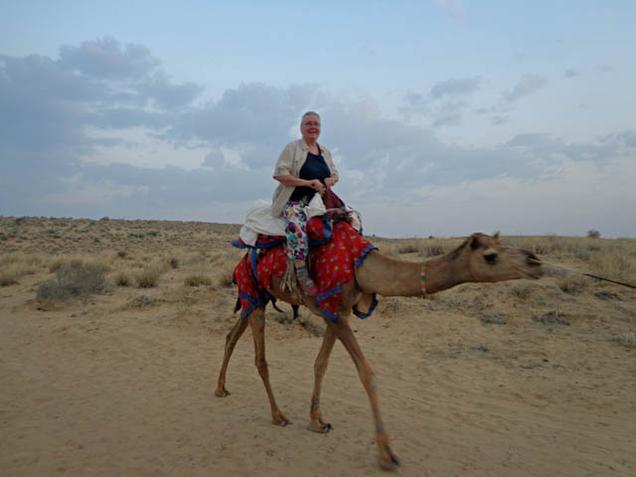 I started these lessons because a young niece of mine, who is living in London, is going to marry an Indian boy who of course doesn't speak or understand Dutch (my native language). Besides, on a lot of trips around the world I became aware that English is the main international language. So I wanted to improve the English I had learned at school long ago. At the beginning of my Gymglish lessons, I noted social life and travel as my topics of interest. Honestly I didn't find much of these topics in the lessons (reason why I rated the episodes not very high). Besides, I am interested in UK English and not in the US version, and "slang" is surely not one of my favourite things! But, I admit that the lessons are really agreeable and extremely diverse, with a good alternation of vocabulary, grammar and very nice oral and written text. It really is a fun way to improve my English although it is a pity that it is not possible to exercise my pronunciation! But I can assure you that every day I am eager to read or to listen to the entertaining and often funny text of my Gymglish lesson.
— Nora C. (Merelbeke, BELGIUM)