Aurora D. Historia
Aquí encontrarás algunos testimonios de nuestros usuarios alrededor del mundo.
¡No dudes en contarnos tu historia!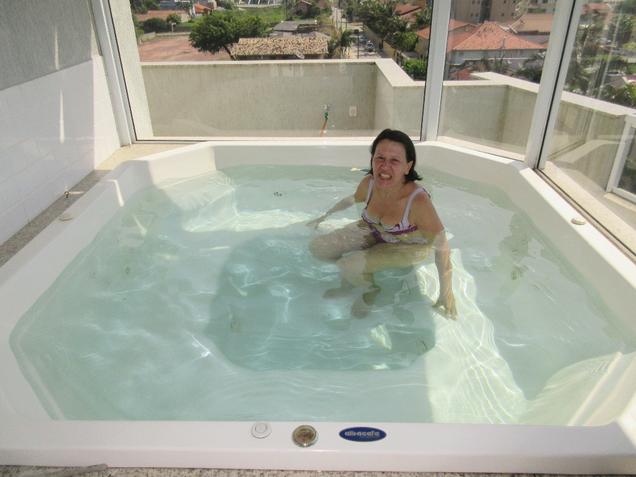 I appreciate the opportunity to talk about my experience with Gymglish. I never thought I had enough discipline to learn a language online. I have always considered French to be a beautiful language, but it is also very difficult to learn. So I had two arguments for not studying. I changed my mind because I wanted to improve my memory. What was once a reason for not studying French, has become the reason for doing so, that is, the difficulty of the language. I started with the Babbel course, but I got tired of it when I reached the advanced level, which only focused on vocabulary. I started looking for ways to complement Babbel , and that's when I came across an advertisement from the newspaper Le Monde, presenting the French course Frantastique. The fact that I could try it for 30 days was decisive. I loved your course and I am very grateful to you. My goal is to read books in French. If I'm able to go beyond reading, I will consider as a very, very big achievement. I try to study in the morning, when I have more time. I don't just do the daily lesson, but I try to take my learning further when I have time. But I always complete my lessons. It has become a habit that I do not intend to lose. (PT) Agradeço a oportunidade de falar sobre a minha experiência com Gymglish. Nunca pensei que tivesse disciplina suficiente para aprender um idioma via on-line. Sempre considerei o Francês uma bela língua, mas tbem difícil de aprender. Portanto eu tinha dois argumentos para não estudar. Mudei de ideia porque queria melhorar minha memória. O que antes era um motivo para não estudar o Francês, tornou-se o motivo para fazê-lo, ou seja, a dificuldade da língua. Comecei com o curso Babbel, mas me cansei ao atingir o nível avançado, que consistia no aprendizado único de vocabulário. Comecei a procurar maneiras de complementar o curso da Babbel, qdo então recebi uma propaganda do jornal Le Monde, apresentando o curso de Francês Frantastique. Foi decisivo o fato de poder experimentar por 30 dias. Amei o curso de vocês e sou muito grata. Minha meta é ler livros em Francês. Francamente não vejo como conseguir entender e falar a língua. Portanto o que eu conseguir além da leitura considerarei como uma muito, muito grande conquista. Procuro estudar na parte da manhã, qdo tenho mais disposição. Não faço apenas a lição diária, mas sim procuro fazer algo extra, desde que meu tempo o permita. Mas falhar na lição, isso não. Tornou-se um hábito que não pretendo perder.
— Aurora D. (Bombinhas, BRAZIL)