Fotso F. Historia
Aquí encontrarás algunos testimonios de nuestros usuarios alrededor del mundo.
¡No dudes en contarnos tu historia!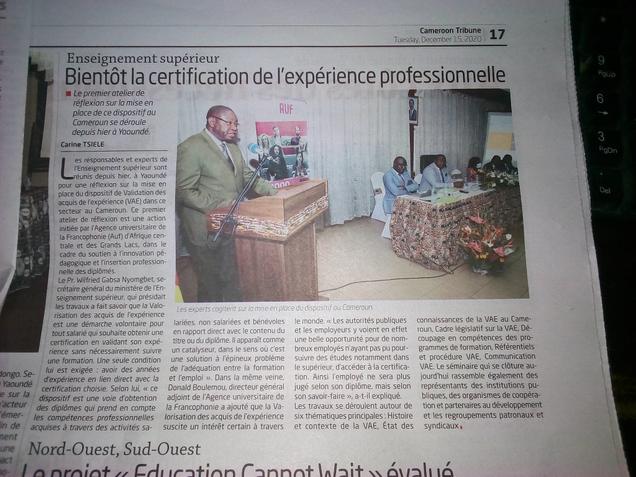 Gymglish, unlike other training courses that I have followed to date, is quite unique. Topics are both educational and fun. A topic comes back in several sequences in a recurring way, and recalls our past errors, in order for them to stick in the long run. Little by little, we familiarize ourselves with the characters of the lessons, especially those from the Delavigne corp, Radio Rhubarb, etc. Basically, lessons always feature grammar modules and vocabulary. The text and dialogues make it possible to distinguish the nuances of the language and learn about different pronunciations. The difficulties come progressively, and you can measure your own progress via your user space. However, the road will be a long one. (FR) Gymglish contrairement aux autres formations que j'ai suivies jusqu'à ce jour, présente une singularité particulière. Sur la forme, les thématiques sont à la fois didactiques et ludiques. Un thème revient en plusieurs séquences, de façon récurrente, et rappelle les erreurs passées, pour bien fixées en mémoire. On se familiarise en s'appropriant les personnages des leçons : Delavigne corp, Radio Rubar ect. Dans le fond, la structure des leçons présente en même temps, la grammaire, le vocabulaire, notamment le texte dont les dialogues permettent de distinguer les nuances de la langage et de prononciation d'origines diverses. Les difficultés sont progressives, et on arrive à mesurer son niveau de progression. Toutefois le chemin semble bien long pour atteindre la perfection. Surtout dans les domaines de spécialisation.
— Fotso F. (DOUALA, CAMEROON)