Mabel L. verhaal
Verhalen van anderen zijn een inspiratie voor onze eigen levens.
Dit zijn echte ervaringen van echte mensen die ons inspireren. Vertel ons ook jouw verhaal!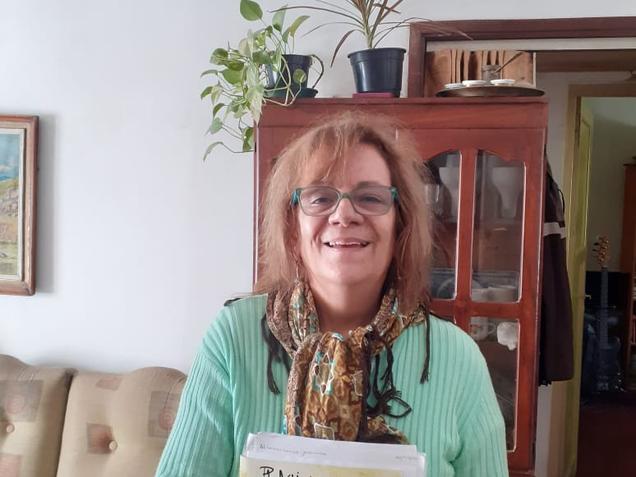 I tell them that I really like your online French courses. I find them interesting, dynamic, very well-prepared and very funny. At first, I was struggling to organize my time, because of my work, and I only completed one lesson each week. Two months ago, I did two in a week and I found it very positive. I like it because I am learning more and more, and I can translate sentences more easily. The final part, the "dessert" is great: I can enjoy songs or films I didn't know! It's a moment of real pleasure when I read that your email has arrived. Merci beaucoup !! (ES) Les comento que me gustan mucho las clases de Francés. Me parece interesantes, dinámicas, muy bien preparadas y otras muy divertidas. Al principio no pude organizar mis tiempos, por mi trabajo, y hacía una clase semanal. Hace dos meses hago dos por semana y lo noto muy positivo. Me gusta porque cada vez aprendo más , y puedo ir traduciendo con más facilidad. La parte del final, el dessert me parece muy lindo, puedo disfrutar sobre música o cine que no conocía. Es un momento de verdadero placer cuando leo que llegó vuestro mail. Merci beau coup !
— Mabel L. (Córdoba, ARGENTINA)