Susan M. verhaal
Verhalen van anderen zijn een inspiratie voor onze eigen levens.
Dit zijn echte ervaringen van echte mensen die ons inspireren. Vertel ons ook jouw verhaal!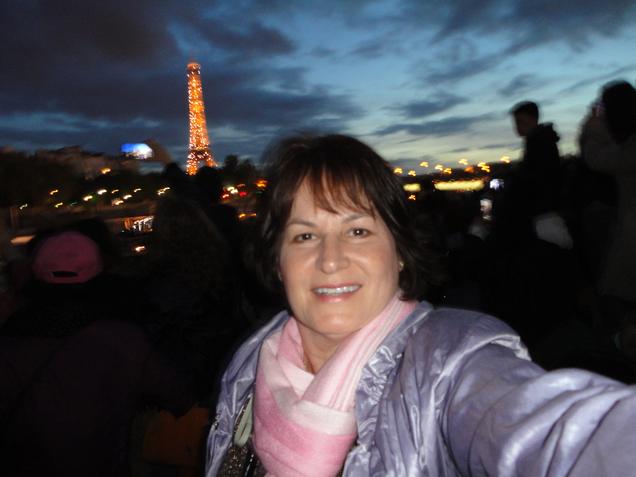 Frantastique is an engaging, fun, efficient way for me to learn more French! I can complete the lessons in about 25 min per day. The lessons have the option of some wry humor, or you can choose a version without 'spice'. I find I can commit to the email lessons, the corrections and vocabulary come immediately upon completing the lesson, and the team is good about responding to questions. There are little extras, like cultural clips of French films, literature. A sweet surprise was a link to Paris Museums, which is helpful as I plan my trip. I enjoyed a Rick Steves Paris City Tour in 2013, I'm returning to Paris for Capture the Paris WOW Creativity Workshop with Cynthia Morris this fall. I'm better able to read, understand, and pronounce French, have a greater understanding of the culture, and am better able to navigate my adventures! The photo is on an evening boat ride with La Tour Eiffel in the background. Paris is a magnificent, enormous City of Light, I hope to return to keep exploring, as well as to visit other regions of France.
— Susan M. (Novi, UNITED STATES)