Marie F. verhaal
Verhalen van anderen zijn een inspiratie voor onze eigen levens.
Dit zijn echte ervaringen van echte mensen die ons inspireren. Vertel ons ook jouw verhaal!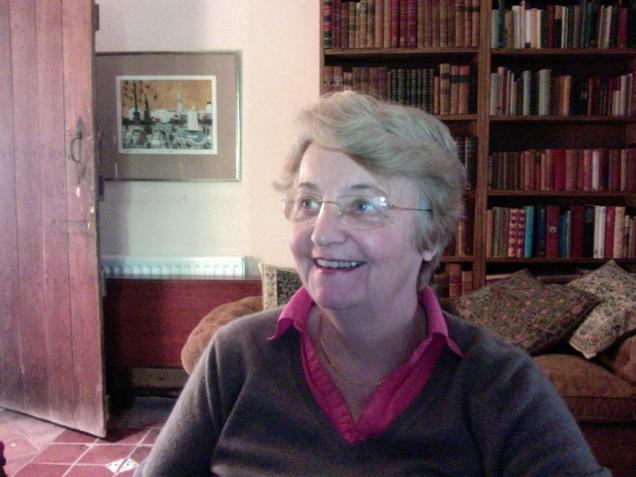 I am British but my great-grandfather was French, and his family lived in Nantes. At the end of the 19th century, he fell out with his father, left the French navy and settled in Newport (Monmouthshire, Wales). When we were children he always seemed to be a figure of romance and I think that wanting to know more about him was the first reason I wanted to learn French. We learned French at school but it was very unimaginatively taught, as our teacher was preoccupied with grammar. At that stage I never understood what the Preceding Direct Object was, and I was never interested in the adventures of an unspeakable child called Toto in our text books 'En Route' and 'En Marche'. We were never encouraged to speak French at all. So it was not until retirement that I finally had a chance to learn French. I attended classes and I went to France to find out more about my ancestors. We have spent many holidays in France and I now speak French a little more fluently. We also had a holiday in Guernsey where we saw the house of Victor Hugo! I read more French books and I belong to a French book group. I shall never speak French fluently but I love the language and the murmuring sound of it. I am 74 now, too old to lose my British accent. I sometimes wonder if you realise at Frantastique that not all of your students are young? I have followed various French courses on the Internet but yours is the only I pay for because it makes me laugh. I always have the feeling that the Frantastique team are bright and amusing and that you amalgamate a lot of talents, so it is a pleasure to hear from you. I enjoy the irreverent attitude to Victor Hugo and the zany (taré?) extra-terrestrial conversations. Please don't introduce any more weeping women though. They're irritating and you can't hear what they are saying! The Support Frantastique service is very prompt and reliable. I am always impressed that my corrected lesson arrives within seconds.
— Marie F. (Malvern, UNITED KINGDOM)