Nancy W. verhaal
Verhalen van anderen zijn een inspiratie voor onze eigen levens.
Dit zijn echte ervaringen van echte mensen die ons inspireren. Vertel ons ook jouw verhaal!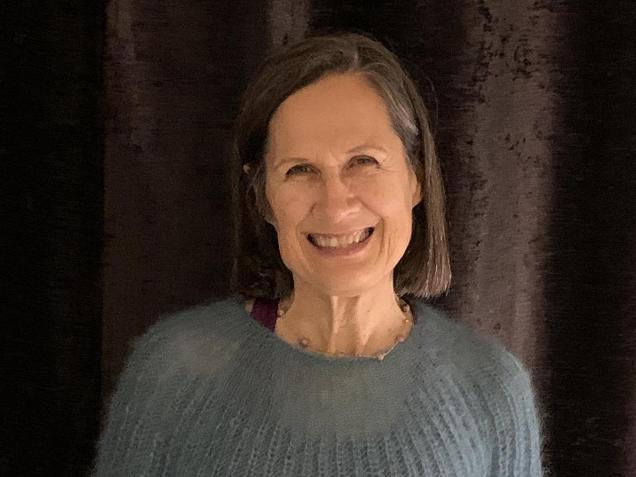 I love the humour. Muriel's song, "Chanson pour le Patron" is so funny I memorised it and have sung it to family and friends (no response). "Deux cerveaux au bas du dos" still makes me laugh. I love that Muriel's 'patron' is Québecois. So that's how the French view their Canadian counterparts! She sings well; Marcel plays cleanly. You have high standards. I like that. Victor is portrayed like a Greek god, both powerful and human. I love learning of his passion for social justice, and seeing him buckle his belt as he leaves Juliette (his other passion.) Glimpses of causes he fought for, with actual quotes in the daily lessons, have inspired me to do research on his life. Maybe one day I could read Les Misérables in the original French. Pedagogically, I look forward to each lesson. You teach me bit-by-bit with meticulous explanations. My weakness is hearing spoken French, so I underline words and expressions generously and repeat them as much as I need. This year in Nice, I understood street talk much better because of it. You are rigorous; if I didn't understand the first time, you will send the rules again. I like that. Marcel is endearing; I loved his subdued, "Il a un jolie barbe." I think of it often, and the contrast between him and Muriel. How about more of Marcel? I love how angry Gérard gets. Admirably human. I love Le Dessert du Jour, a glimpse of culture. Congratulations to the cartoonists, the voices, and the storytellers. Your team shines brightly in my day.
— Nancy W. (Toronto, CANADA)