Sylvie C. verhaal
Verhalen van anderen zijn een inspiratie voor onze eigen levens.
Dit zijn echte ervaringen van echte mensen die ons inspireren. Vertel ons ook jouw verhaal!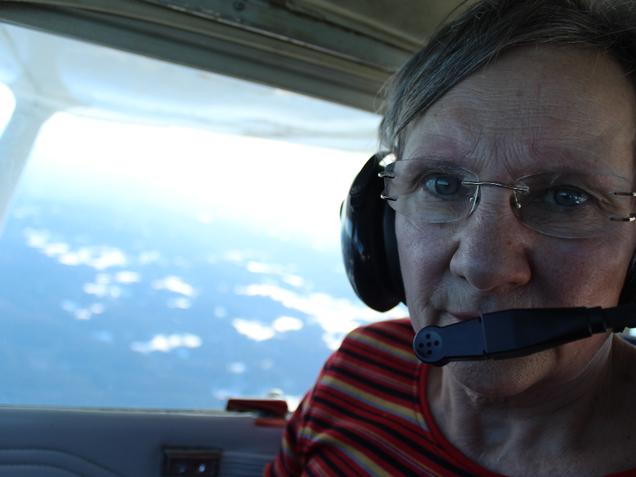 I am a grandmother with 7 grandchildren: 4 boys (10, 9, 7 and 6 months) and 3 girls (7, 3 and 2). They live in the same region, and I see them very often. I am a sweet and nice grandmother but also an old witch who wants them to obey and be polite and nice! I live in a house with a large garden and I like gardening. I use organic methods. I plant many flowers and I like to see them growing. Why do I want to improve my English? Now I am retired and I love travelling with my husband and my family. My husband is a private pilot and from time to time, we fly above mountains of Massif Central or other times we go abroad in Europe. For this duty (copilot - see photo), I need English. Everywhere in the world, English is essential and Gymglish allows me to have a good ear, to increase my vocabulary, to improve my practice. Every day, in the morning, after breakfast, I listen to and read the funny and strange stories that Gymglish invents. The situations are always comic and original. I have to be very focused to understand them because they are so unpredictable - the plot is often unexpected. For us French people, Gymglish helps us know better the American or English life and their special habits, the reality of their day-to-day existence at work or at home. It is particularly interesting to see the relationships between colleagues at work in particular. I hope that during my next trip in South Africa, I will speak more and understand people better.
— Sylvie C. (Beaumont 63110, FRANCE)