Formación Inglés Juridico (Empresas)
La formación de inglés Gymglish PRO (formación profesional de inglés, plan de formación continuo,
Fundación Tripartita
) se dirige a aquellas empresas que deseen ofrecer a sus trabajadores una formación profesional de inglés a distancia o en
Blended Learning
.
Formación inglés juridico

Gymglish PRO INGLES JURIDICO
• Duración de la formación: 12 meses (máx. 40 horas) o 6 meses (máx. 20 horas)
• Nivel requerido: todos los niveles (excepto principiantes)
• Seguimiento y Certificado de finalización de la formación
• Posibilidad de financiación por la Fundación Tripartita
Nuestra formación de inglés comercial es personalizada y se adapta a sus necesidades de aprendizaje. Podrá elegir aquello que quiere trabajar con prioridad: inglés escrito, oral, un acento concreto, e-mails, conversaciones telefónicas, etc. Esta oferta de
inglés juridico
le ofrece cada día un nuevo episodio de la
Delavigne Corporation
que trata de forma preferente situaciones y terminología comercial: prospección de mercados, venta, negociación, representación, etc.
Ejemplos de algunos episodios de INGLES JURIDICO
:
Philip calls Bethany Belovin, an acquaintance of Bruno's
Philip and the Unpaid Bill (Scene 3 of 6)


Bethany and Philip continue their conversation



The Angry Shareholder (Scene 4 of 5)


At the Delavigne shareholders' meeting, Bruno Delavigne and Ira Canker discuss the company's financial future



¿Tiene una pregunta? Contacte con nuestro equipo comercial
Pruebe Gymglish de forma gratuita
A continuación le mostramos la transcripción de los audios de INGLES JURIDICO :
1/ Philip and the Unpaid Bill (Scene 1 of 6)
Icarus e-mails Philip

From: Icarus Quincy (icarus.quincy@delavigneCorp.com)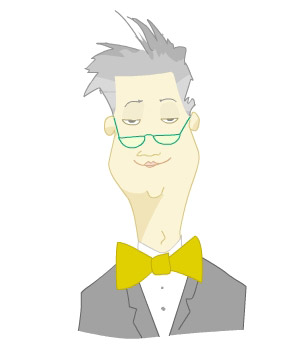 To: Philip Cheeter (philip.cheeter@delavigneCorp.com)
Subject: Cosmex Inc.: Unpaid invoices

Good morning Philip,

I'm sure you can guess the subject of this e-mail. After all, I have been sending you the same message once a week for a few months now. I don't want to clutter up your inbox, but I'm at the end of my rope!

As I've been reminding you almost every day recently, your client Cosmex Inc. owes us a lot of money, and you know what they say: Money makes the world go round! I think it's actually the moon's gravitational pull which causes the earth to rotate, but I digress. Now I know that when I say 'figures', you think of something rather different than 'numbers', but let me give you the details once more anyway:

Invoice n° Quantity Article Price per unit (USD) Payment due date
---------------- -------------- ------------------------------ --------------------- -------------------
1234567 120 Sugar 'n' Spice Soap Bar 2.3 May 2
1234568 200 Sugar 'n' Spice Soap Bar 2.3 May 18
1234569 200 Sugar 'n' Spice Soap Bar 2.3 May 30
Handling fees 17
---------------- -------------- ------------------------------ --------------------- -------------------
Total (USD) 1213.80
(VAT not included)


Now according to my calculations - and I'm never wrong - we've been waiting for payment for six months already!

Philip, you must do something, I beg you! My figures don't add up, and you know how much that upsets me. You're aware of Delavigne's policy on non-paying clients - the salesman concerned must make them pay up. You have to resolve this problem ASAP, because I don't know how many more sleepless nights I can bear.

If your client is refusing to answer his phone, and you still haven't made any progress, why don't you ask for Bruno's advice? The last time something like this happened, he called in an expert lawyer to help me get my life back to normal.

Keep me posted,

Icarus



2/ Philip and the Unpaid Bill (Scene 2 of 6)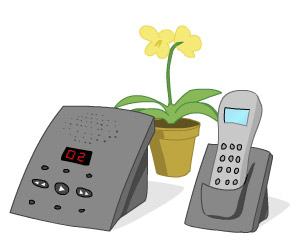 Philip calls Bethany Belovin, an acquaintance of Bruno's

Bethany Belovin: Hello.

Philip: Hello, is this Miss Belovin? You're a lawyer, right?

Bethany: I'm a lawyer yes. Call me Bethany, please. Who's this?

Philip: My name is Philip Cheeter, but you can call me Big Boy. I'm the sales director of the Delavigne Corporation. My boss, Bruno Delavigne, passed on your number. He said you might be able to give me some legal advice on an escalating problem we have.

Bethany: Bruno Dela-who? Oh Bruno Delavigne! How is he?

Philip: He's good, he sends his regards. He would've spoken to you personally, but he's dog-sledding with huskies in Lapland.

Bethany: Well I never, he certainly does get around, doesn't he? Now, what is it you'd like to discuss with me?

Philip: The problem is this: one of my clients is refusing to pay. Now I have the accounts department on my back for three unpaid invoices within the past six months. I've spoken to the client at least five times now, left countless messages with his secretary, and now I'm pulling my hair out over what to do.

Bethany: Aha, I see, it sounds like a classic case.





3/ Philip and the Unpaid Bill (Scene 3 of 6)




Bethany and Philip continue their conversation
Bethany: So Philip, have you written to this customer yet? Clients that don't pay often respond better to letters.

Philip: No, but I must have called him at least a hundred times and I've left more messages on his machine than any woman I've dated.

Bethany: Hmm. Phone calls are worthless in cases such as these. Without any written correspondence, I doubt your case will hold up in a court of law. Right. Do you have a pen handy? Because you should start noting this down.

Philip: Alright Bethany, I like your style! I was never very good at my law classes at college. All those legal terms went in one ear and out the other.

Bethany: Hmm, that doesn't surprise me. Anyway, you need to send him a letter called 'a demand for payment'.

Philip: Uh-huh.

Bethany: Be sure to send a certified letter with a return receipt. This letter should detail all prior communication that you've had with the client, the outstanding invoices, and the total amount owed to your company. You also need to state your intention to commence legal action against the debtor-

Philip: Whoah, whoah, whoah, whoah. Hold up! What do you mean, 'state your intention'?

Bethany: Well it's just like it sounds. Here, I'll tell you what to put at the end of your letter. Take this down, are you ready?

Philip: Uh-huh, uh-huh!

Bethany: If the matter is not resolved within four business days...

Philip: ...four business days...

Bethany: I may commence legal proceedings to recover the debt, without further notice to you...

Philip: ...further notice

Bethany: ...and this letter may be tendered in court as evidence of your failure to attempt settlement.

Philip: ...settlement.

Bethany: Okay?

Philip: Yeah yeah!

Bethany: Got it?

Philip: Uh-huh. Settlement, got it.

Bethany: If this case ends up going to court, your client will be liable for all attorney fees and court costs. This is America after all, and you know how much lawyers cost here. After you hit him with that bombshell, I'm sure you'll get a positive response.



4/ Philip and the Unpaid Bill (Scene 5 of 6)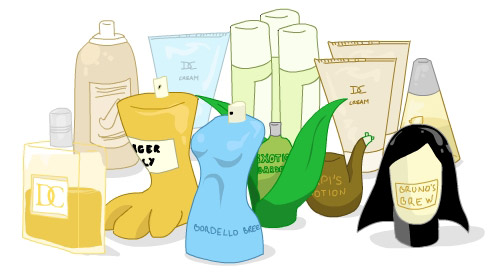 Philip receives a letter from Cosmex Inc.



Cosmex Inc.
62 Pointon Drive
Little Rock
Arkansas, AR 72211
(214) 526-3546

Little Rock, November 14th

Delavigne Corporation
Treasure Trove Towers, Suite 1401
9876 Nosegay Plaza
San Francisco, CA 94122

For the attention of: Philip Cheeter


Subject: Transfer order

Dear Mr. Cheeter,

Following your demand for payment which I received this morning, please find enclosed a transfer order for the three shipments totaling 520 Delavigne 'Sugar 'n' Spice' soap bars, with invoices dated May 2nd, 18th, and 30th. As you are aware, the total balance amounts to $1213.80.

I apologize for the delay in this action on my part. This is due to the fact that I have been having family problems over the past few months. I also broke my leg. And then my wife left me for a younger man. Indeed, I actually wanted to pay you as soon as the products were delivered, but my dog ate the payment order right after I printed it out.

I would be grateful if you could confirm receipt of this letter.

Yours sincerely,

Robert Machin
Head Buyer
Cosmex Inc.
5/ The Angry Shareholder (Scene 1 of 5)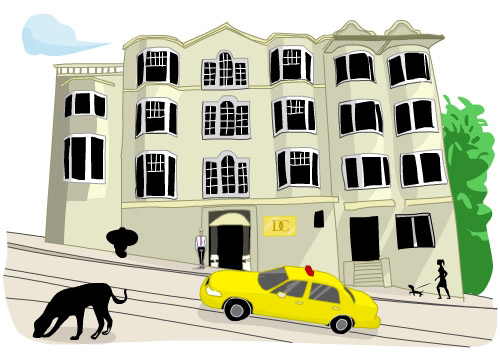 Bruno Delavigne sends a letter regarding the quarterly shareholders meeting



Dear shareholders,

It is my pleasure to remind you of our upcoming quarterly shareholders' meeting, which will take place on Friday January 11th. The meeting will be held at 5 p.m. in Ballroom A of our building, where a light buffet will be served. All shareholders, big and small, are invited to attend.

I will be presenting a brief overview of the quarterly growth results, as well as handing out materials giving the exact breakdown of figures. Following this, we will open the floor to anyone who wishes to express their thoughts, concerns or (if applicable) praise.

Please confirm that you have received this invitation. If you cannot attend, you will find a form attached which you may fill out and return if you wish to vote by proxy.

I look forward to seeing you all on Friday.

Best,

Bruno Delavigne
CEO Delavigne Corp

PS: I would also like to take this opportunity to note that dancing shoes are not required, as several attendees mistakenly wore dancing attire to the last meeting. The ballroom here at the Delavigne Corp offices is simply a large room we use for various big events, which rarely if ever include dancing.



6/ The Angry Shareholder (Scene 4 of 5)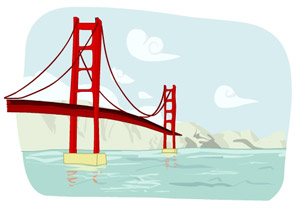 At the Delavigne shareholders' meeting, Bruno Delavigne and Ira Canker discuss the company's financial future
Bruno: Let me put things in perspective for you, Ira. The slower growth this quarter is mainly due to new hirings. We have a new sales staff made up of bright young executives, and it takes time to train them, it's as simple as that. Philip Cheeter is doing a great job managing them. I am very confident that our new recruits will be fully operational within a few months.

Ira: A few months?! You think I'm going to wait around a few months and watch my stocks drop again because your new kids in sales haven't reached puberty?

Bruno: What a nice way to put it, Ira. Again, let me finish. Delavigne is a company on the rise: we're finding new partners every day, our distribution network is wider than ever, and we are expanding our presence in Asian markets considerably.

Ira: Mr. Delavigne, your stock is hemorrhaging. I can't in good faith recommend to our 252 small shareholders that they retain their shares in Delavigne. It's my responsibility to warn them to get out while their stock is still worth something. And I'll let you imagine how a massive sale of shares could affect your stock's price.

Bruno: Listen Ira, my goal is for this company to succeed in the long run. If you, or any other shareholders are more concerned with short term gains and quick dividends, then you should invest somewhere else.

Ira: But, you can't-

Bruno: I'll go one step further, Ira. If you're really unhappy, I have a solution. I'll buy all your stock at its original purchase price. Our strategy won't be dictated to us by the stock market, and I won't be influenced by someone checking his Raspberry for quotes every five minutes. Have I made myself clear?

Ira: You would buy our shares at their original prices? Really?

Bruno: That's right. None of you would lose a dime. That goes for all the shareholders you 'claim' to represent. Good. Well my offer is on the table. Let's adjourn this meeting for now, and you can give me your answer within 48 hours.