Formation Anglais Administratif / Secrétariat (Entreprises)
La formation à l'anglais Gymglish PRO (plan de formation ou
CPF
- en savoir plus sur
l'utilisation du CPF
) s'adressent aux entreprises désireuses de proposer à leurs collaborateurs une formation professionnelle à l'anglais, à distance ou en
Blended Learning
.
Formation Anglais Administratif / Secrétariat
Gymglish PRO ANGLAIS ADMINISTRATIF ET SECRETARIAT
• Durée de formation : 12 mois (max. 60 heures) ou 6 mois (max. 30 heures)
• Niveau prérequis : tous niveaux (sauf débutants)
• Suivi et Attestation de fin de formation
• Prise en charge et Gestion Directe avec les OPCA si besoin
Notre formation à l'anglais Administratif / Secrétariat est personnalisée et adaptée à vos lacunes et besoins. Vous pourrez choisir de travailler en priorité l'écrit, l'oral, un accent en particulier, les échanges par email, téléphone.... Dans le cadre de l'offre
Anglais Administratif / Secrétariat
, nous vous proposerons chaque jour un nouvel épisode de la
Delavigne Corporation
traitant en priorité de situations et terminologies 'Administratif / Secrétariat': téléphone, prendre et laisser un message, prise de rendez-vous, accueil, correspondance écrite, etc.
Voici quelques exemples d'épisodes ANGLAIS Administratif / Secrétariat :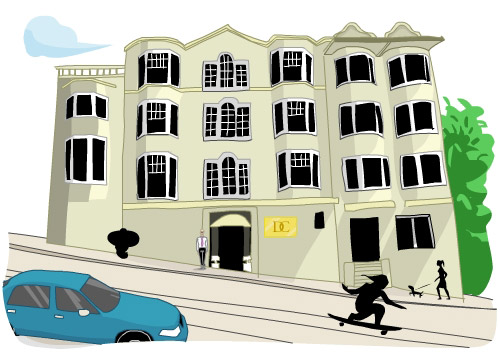 1/ Policy and Politics


Luna DeLune writes an e-mail to Delavigne Corporation managers


From: Luna DeLune (luna.delune@DelavigneCorp.com)
To: Department Managers (managers@DelavigneCorp.com)
Subject: DC hiring policy
Attachment: hiringpolicy09.pdf

Dear Managers,

It has recently come to my attention that some of you aren't up-to-date on the hiring policy here at the Delavigne Corporation. The official policy is attached as a PDF file, but I'd like to draw your attention to some specific details.

Firstly, we are an equal opportunity employer. This means that when looking at resumes, or conducting interviews, Delavigne Corporation DOES NOT take the following factors into account: Gender, age, race, sexual orientation, religion, disabilities. Concretely, this means that we do not ask candidates about their religion or ethnicity, if they have or plan to have children, and we do not make any assumptions or jokes about any of the above subjects. Ever.

Things we DO take into account: Employment history and experience (including references), performance, academic record, competencies (knowledge, skill, and abilities), suitability for the job in question.

Thanks for your attention to these matters. If anyone is interested in more hiring training, I can organize a training session. If not, just have fun reading the attached document!

Best,
Luna





2/ Philip's Hotel Stay (Scene 1 of 3)




Philip sends a message to Polly Watson on his E-Phone



Polly,
Could you please let the sales department know that I'm going to have to spend the night in Chicago? The big meeting with Dillon's Department Stores has been postponed until tomorrow. Have booked a room in the Windy City hotel. Hope it has beds. I'm exhausted. Another early start tomorrow. Looking forward to seeing you all again.
Philip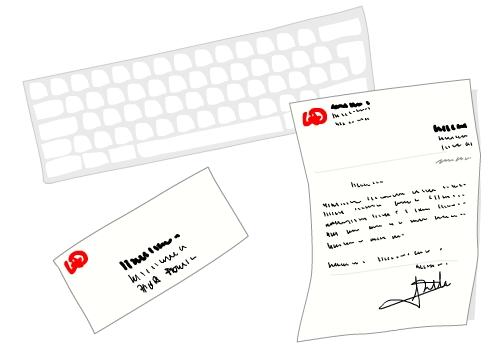 3/ Philip's Hotel Stay (Scene 2 of 3)
Philip arrives at his hotel

Philip: Good evening, I booked a room for tonight under the name 'Cheeter'.

Receptionist: Good evening, Mr. Cheeter. Let me just check on the computer. Ah yes, here we are. You're staying for just one night, is that right?

Philip: Just one night. In a comfortable bed, I hope.

Receptionist: Don't worry sir, all our beds are very comfortable. Some of them even have mattresses!

Philip: Oh...

Receptionist: That was a hotel joke, sir. Anyway, how would you like to pay for your room?

Philip: I'll be paying by credit card, but is it ok if I settle my bill tomorrow morning? I'm exhausted and would really like to get some sleep.

Receptionist: No problem, sir. Here's your card key.

Philip: Thank you. Could I have a wake-up call at 7.30am please?

Receptionist: Certainly sir.




4/ Philip's Hotel Stay (Scene 3 of 3)
Philip phones the hotel reception desk

Receptionist: Hello, reception desk.

Philip: Hi, this is room 712. I think there's a problem with my bed. It doesn't work.

Receptionist: I'm sorry, sir. Did you say your bed doesn't work?

Philip: Yeah, I can't sleep! I've been tossing and turning all night!

Receptionist: Oh. Does that mean that you're awake?

Philip: Yes, I'm wide awake!

Receptionist: That's excellent! I was just about to give you your wake-up call.

Philip: Huh?

Receptionist: It's 7.30 in the morning, Mr. Cheeter. Wakey, wakey, rise and shine!

Philip: Oh, for the love of...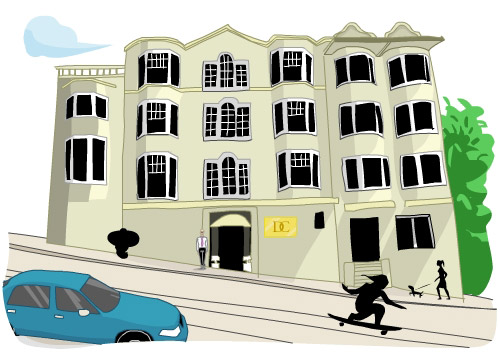 5/ Horatio's New Assistant?
Horatio receives a letter
Isabelle Maguinn
953 El Camino Real
San Jose, CA 94857
April 15
Mr. Horatio Oléré
Director, Research & Development
Delavigne Corporation
Treasure Trove Towers, Suite 1413
9876 Nosegay Plaza
San Francisco, CA 94122
RE: Yesterday's interview
Dear Horatio Oléré,
I would like to sincerely thank you for the time that you spent with me last Thursday, briefing me on your company's background and operations, and interviewing me for the position of Laboratory Assistant at the Delavigne Corporation's head offices.
I was very pleased with the interview from my perspective, as I hope you were from yours. Now that I have met you and some of your colleagues, and know more about the activities of the Delavigne Corp, I am even more excited about the possibility of working with you and your team than I was before the interview. Your groundbreaking work with monkeys in a cruelty-free environment interested me particularly, and their significant role in your daily activities came as a mild surprise. Nevertheless, I feel that this job would be a perfect fit for my skills and abilities, and that I would definitely be a value-added addition to your company. I think I would prove particularly helpful during your periods of extended absence, as well as during 'sleepy time', which, if I understood correctly, occurs nearly every afternoon.
If you have any follow-up questions, please don't hesitate to call me at (408) 758-3629 or by e-mail at isaguinn@femail.com. I look forward to hearing from you in the near future.
Yours sincerely,
Isabelle Maguinn
6/ Auto insurance: A new mission for Brian (Scene 1 of 5)
Bruno sends an e-mail to Brian Jones
From: Bruno Delavigne (bruno.delavigne@DelavigneCorp.com)
To: Brian Jones (brian.jones@DelavigneCorp.com)
Subject: Auto insurance
Brian,
I've been having a recurrent nightmare recently. My dream keeps on taking me back to that fateful day many years ago when I collided with the Kalvin Krime truck and lost my faculty to smell. The last vision I have, just before I wake up screaming, is the face of the truck driver, the evil intent in his eyes, and the faint smile on his lips, as tranquil as my yoga master.
I made two mistakes that day: not putting on my seatbelt (and suffering horrific nasal injuries as a result) and not renewing my auto insurance. Since I was no longer covered, my insurance claim against Kalvin Krime was refused, even though the truck driver was the responsible party.
This is why, Brian, I'd like you to review the Delavigne auto insurance policies for our company vehicles. I'd like to be sure that our fleet has insurance coverage for all eventualities, including acts of God.
I'm counting on you, Brian. The health of your Delavigne colleagues is in your hands.
Bruno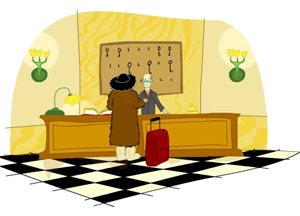 7/ Auto insurance: A new mission for Brian (Scene 2 of 5)
Brian replies to Bruno
From: Brian Jones (brian.jones@DelavigneCorp.com)
To: Bruno Delavigne (bruno.delavigne@DelavigneCorp.com)
Subject: RE: Auto insurance
Dear Bruno,
I won't let you down, Bruno, you can sleep easy. May I suggest that next time you go to bed, you go easy on the chocolate liqueurs. Apart from the laxative effects, I'm sure they can't be good for your dreams.
I'll contact our insurance broker, Ouch Insurance, and check our current policy.
Brian
8/ Auto insurance: A new mission for Brian (Scene 3 of 5)
Brian calls the insurance broker

Shannon: Hello, Ouch Insurance, Shannon Truman speaking.

Brian: Hello, my name is Jones, Brian Jones. I'm calling from the Delavigne Corporation. I wanted to get some more information about our vehicle insurance policy.

Shannon: Sure, just give me a second here. Yep, here we are, Delavigne Corporation, I've actually got a note here to call you. Your policy has just lapsed.

Brian: Lapsed?!? What does that mean?

Shannon: It means that your vehicles aren't covered. In the event of an accident, if someone files a claim against you, you could be liable for thousands of dollars in damages. Not to mention that it is illegal to drive in most states without at least some liability insurance.

Brian: Lucky I called you. Bruno would kill me if he found out!

Shannon: It sounds like you might need life insurance as well. I'll send you an e-mail with details of the last policy your company purchased.

Brian: Ok, thanks.

Shannon: Check it, and with your agreement we can renew the same policy.

Brian: Ok. Goodbye.