Kontaktieren Sie uns
Falls Sie eine Frage an uns haben, bitten wir Sie die untenstehenden Felder auszufüllen. Wir werden uns baldmöglichst bei Ihnen melden.
Mit dem Eingeben Ihrer E-Mail-Adresse akzeptieren Sie unsere Allgemeinen Nutzungsbedingungen und stimmen unserer Datenschutzerklärung zu (um sie kurz zusammenzufassen: wir respektieren Ihre Daten!) zu.
---
Founded in Paris in 2004, Gymglish is an independent and self-financed company, created with the aim of offering a new approach to remote self-learning: to achieve high participation rates thanks to fun, personalized and concise content, and to ensure consolidation of acquired knowledge.
Our team is made up of twenty five people of nine different nationalities, passionate about language learning and information technology. Learn more about us.

Headquarters: Gymglish. 16A, Boulevard de Reuilly, 75012 Paris, France.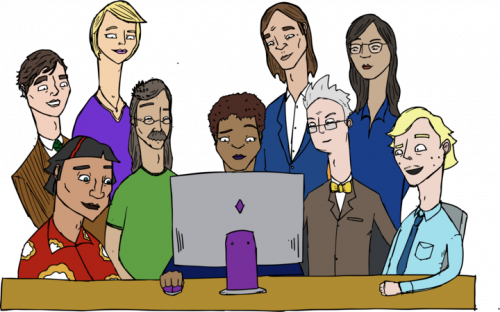 Danke.
Vielen Dank für Ihre Nachricht. Wir werden uns baldmöglichst bei Ihnen melden.
A problem occured when treating your request. Please contact our technical team (support@gymglish.com)

We apologise for any inconvenience.

The Gymglish Team