Rich Morning: English Lessons for Beginners
Target: Beginners
Levels: A1 to B1
Length: 3, 6, 9 or 12 month training program
User languages: French, German, Spanish, Portuguese, Chinese

How does it work?
1
Each day you'll receive a lesson adapted to your needs, capabilities and goals.
2
Watch the video, answer the questions
3
Once it's completed, you'll immediately receive personalized corrections and explanations.
4
Your lessons are customized based on your strengths and weaknesses.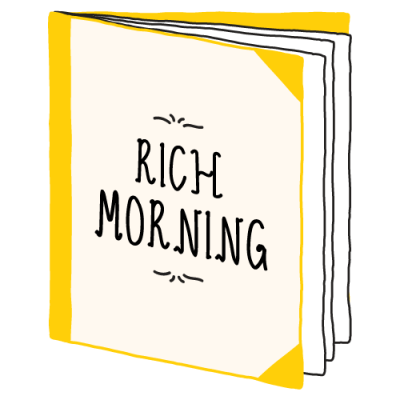 A story
An egotistical, talking cartoon ostrich realizes his life's ambition: to become a low-rated morning show host to a small audience of loyal animals. Aided by his best friend, a grey seal named Pavel, Rich explores songs, games, the weather and more on his daily show, featuring high-profile guests like Esteban the Shark, Octavia the Octopus and MC Yevgeni Fresh.
Learning English isn't simply learning a list of words or a set of rules - language is also culture. For each one of our language courses, we offer a setting that includes diverse characters and personalities, various accents, professional and personal situations, all with a touch of humor.
Our business references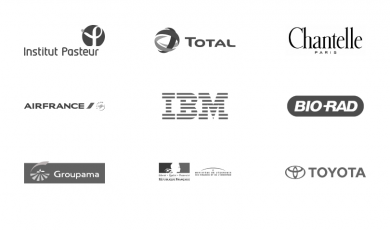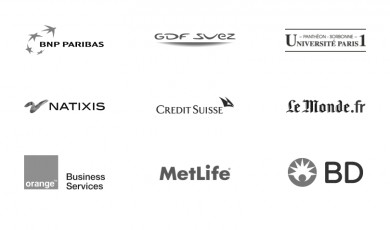 Training program
The Rich Morning course have four distinct stages:
Round 1 : 21 personalized lessons with cartoons played at reduced speed, with subtitles. The first stage includes 21 lessons, each based on an animated episode of the Rich Morning Show. Each lesson is comprised of a cartoon (lasting two minutes on average), a selection of questions about the day's show, and a personalized correction e-mail (once you send your answers to the questions). From the second show onwards, the lessons also focus on particular English points which the student struggles with.
Round 2 : 21 personalized lessons with cartoons played at normal speed, with subtitles. In the second round, the shows are watched again at a more normal speed, but still with subtitles. The characters speak at a natural speed, just like in real life. The questions on each show are based on how well the student did in the first round.
Round 3 : 21 personalized lessons with cartoons played at normal speed, without subtitles. The principle remains the same, but this time there are no subtitles. Like in Rounds 1 and 2, each lesson zooms in on particular points covered in the past with which the student has struggled.
Revision: Once the three Rounds have been completed, we begin a final phase, which helps the student to retain all the English that they've learnt. We revise all the topics covered in previous lessons, to make sure that the student has mastered all the points introduced in the earlier phases of the course.
---