Learn French online
Frantastique provides personalized online French lessons that adapt to your needs. Our courses help you retain what you've learned, with funny content to make you laugh along the way.
Our goal: your motivation
A daily lesson
delivered straight to your inbox or app.
Microlearning
Only 15 minutes per day to improve your French.
A story
Funny stories with up-to-date topics, native accents and authentic cultural references.
Adaptive learning
Our AI software adapts each lesson to the needs and level of the learner.
Get a certificate of completion.
Over 3,000,000 learners worldwide
"I have employed various techniques in my effort to master la belle langue.
Frantastique is easily the most engaging, entertaining and effective I have found. I look forward to each lesson, and upon completion feel like I have made meaningful progress, often with a few laughs thrown in.
An exceptional course. Well done!"
Frederick B., San Francisco, CA
---
"Frantastique is an excellent tool for learning French.
I look forward to the email every morning and it blends very well with my morning coffee! It has different aspects of the language and culture, which makes learning thoroughly enjoyable."
Raj M., Pittsburgh, PA
---
"After graduating from Yale Law School, I decided that it was time to prepare for my forthcoming job at the European Court of Human Rights in Strasbourg.
It was in that moment that I discovered Frantastique, which rapidly became my new hobby. It is probably one of the funniest and most useful French courses I have taken so far.
Merci beaucoup, Frantastique team! Because of you I am even more excited about moving to France! :)"
Elena B., Canterbury (UK)
Why learn French with Frantastique?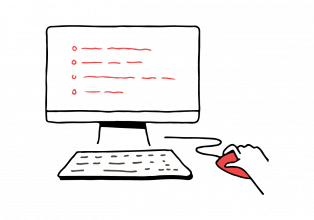 Frantastique delivers short, fun and engaging French lessons every day to help you learn French.
Your French level is initially tested within the first 7 lessons. This allows us to send you tailored lessons to help you improve best at your own pace. You can also choose your topics of interest in order to receive even more specific lessons.
---
Our certified* online French lessons are designed by a team of passionate teachers, writers and educators. Forget the usual textbook lessons: we pride ourselves in creating original and engaging content to help you learn French contextually and with humor.
With our artificial intelligence engine, we are able to cater for a wide range of learners, from beginner courses (A1) to advanced** classes (C1/C2).
Frantastique is recommended as a learning tool ("Blended Learning" offerings) by many universities and language schools around the world.
*Did you know? Frantastique certification is officially recognized by the French government. A certified diploma is delivered to each "PRO" student following their training. We also work closely with the Institut Français and the Alliance Française.
**Are you looking for even more? Frantastique is also available for native & bilingual French speakers who wish to push their spelling, vocabulary and grammar further!
Online French lessons with Frantastique: how does it work?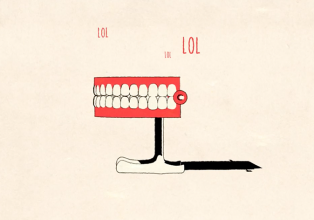 It's easy to learn French with Frantastique. Our method* is based on learning through repetition and revisions ("Spaced Learning").
Your personalized lesson is sent directly to your email inbox (or to your phone with our Android and iOS apps). Interactive and engaging exercises accompanying original stories provided with each lesson to improve your vocabulary and grammar.
---
We throw in some cultural elements - film clips, songs, and more - with each lesson to help you explore the richness of Francophone culture. Learning a language is also learning about its culture!
You can schedule your French practice days to adjust your learning pace to your own needs and level. And there's no need to worry about missing a lesson either as you can easily schedule days off! for holidays and general self care! You deserve a break to take a bath, call your mother, eat a taco, pet your dog or someone else's.
*Did you know? Frantastique is part of the Gymglish family, and we have 15 years of experience in the field of teaching languages online.
Why do our French lessons work?
We have over 3,000,000 learners worldwide, and over 4,000 companies use Frantastique and Gymglish to train their colleagues. We are partnered with many universities and language schools.
We keep the learner's interest at the heart of our service, and help them stay engaged and motivated with short, funny and relevant content.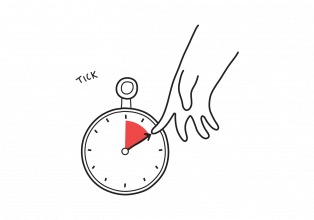 Delivering engaging French lessons online
Your level is evaluated continuously in your lessons and displayed in your user space ("Espace utilisateur"), where you can check past lessons, view your participation rate, and set a schedule, among other helpful features.
---
You don't have to feel the pressure of daily French lessons because you schedule your learning to suit your own pace: learn when you have the time and energy.
Whether it's first thing in the morning, during a lunch break, or commute (please drive safely)… you can learn whenever and wherever. You only need 15 minutes a day to practice your French with Frantastique.
Contextual learning is one key to our approach. We help you improve your French grammar, conjugation, vocabulary, listening skills, etc. through the use of original songs, videos, poems, letters, dialogues with more than a touch of humor!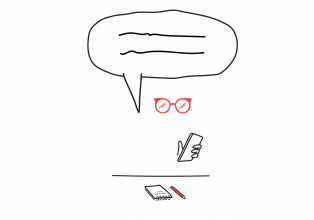 Keeping motivation strong
"I want to learn how to speak French!"
There's always a good reason to learn a language, but it is often a daunting task. Nights spent in front of a textbook don't necessarily translate into progress, and motivation fades away little by little.
---
The French language stays fresh with Frantastique! Our French course learns from you too: each lesson is personalized to your current level, and the exercises are corrected on the spot. Our AI engine analyzes your answers and requests to prepare your future lessons. You can also tell us when you no longer want to review certain concepts and expressions.
Progress at your own pace: the content of our lessons will change according to your needs. Frantastique spots key obstacles and helps you overcome them with revision and practice.
Follow the adventures of Victor Hugo as he explores the francophone universe with an intergalactic team voiced by native speakers with various accents.
---
Start today and test your French level for free with Frantastique.