School program: Terms & Conditions
We want the Rich Morning Show to flourish in a classroom setting, so we are pleased to offer schools up to 35 free six-month subscriptions. We are happy to offer these free subscriptions to a pilot class at your school.
The aims of this program
To get as much feedback as possible from students and teachers, so that we can make sure that the Rich Morning Show meets their needs.
To provide teachers with a supervision tool to monitor each student's progress, as well as identify vocabulary or constructions that students in the are struggling with.
To create new, effective ways of using the Rich Morning Show in a classroom setting (working in pairs, individually, as an entire class, etc). This will help schools to get the best out of the program in the furure.
---
Gymglish, the creator of the Rich Morning Show, has been an official partner of the French Ministry of Education since 2007.

---
The School Program is available for any place of learning, including public and private schools. A teacher or staff member will need to represent the school, and confirm that the recipients of the lessons are currently enrolled at the establishment. This representative will monitor the progress of the students, and will also be asked to provide Gymglish with feedback on how the Rich Morning Show. This takes the form of questionnaires sent to the staff member and the students during the training program.
---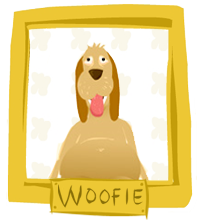 What you will need
A computer with an internet connection, an e-mail address, and a projector or big screen. Ideally: a computer and an e-mail address for each student (or for each small group of students).
Communicating about the pilot program
Teachers and staff members agree that Gymglish can communicate the use of the Rich Morning Show carried out in their school. They also agree to link exchanges between Gymglish and the school's website.