English lessons with Rich Morning now on tablets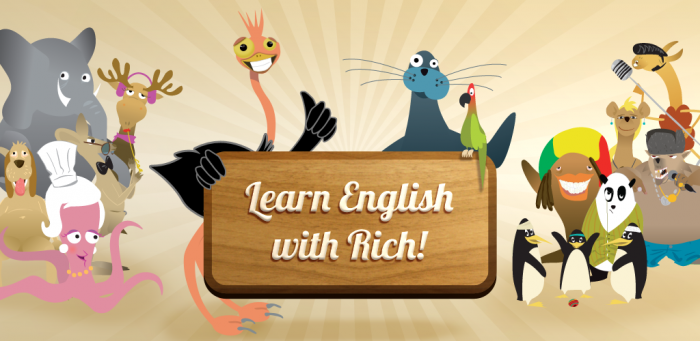 The Rich Morning Show is now available on tablets (iPad / iPad Mini and Android tablets, 10 inches and above). You can download them here:
Description of the App:
The Rich Morning Show Application: Animated English lessons for beginners. Learning English has now become easy! The Rich Morning Show is an English program for beginners. You receive a daily e-mail featuring a video followed by questions, corrections, mini-lessons, and personalized revision exercises..
For children (from ages 8-10) and beginners
Lively and entertaining
Personalized content
Practical, everyday English
More than a million users across the world
The Rich Morning Show application is designed, edited and developed (in partnership with Smart&Soft ) by A9 SAS, which also edits and markets www.gymglish.com, online English lessons for adults.
PLEASE NOTE : The web and mobile versions of Rich Morning function independently, and are not synchronized.