Bonjour-bonsoir - English Translation
Translation of Bonjour-bonsoir from French to English
Interested in learning more? Test your level for free with our online French course.
TEST YOUR FRENCH
Free with no obligation to buy.
Dire bonjour selon les heures de la journée
bonjour

:
hello, good morning, good afternoon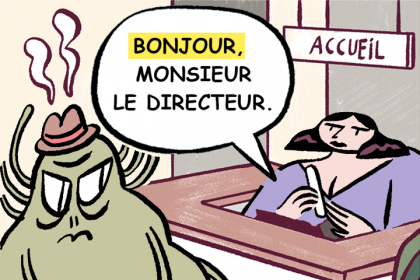 ---
Now that you know how to translate 'Bonjour-bonsoir' in English, why not go further and test our online French course for free?
Test your French with Frantastique today and get a free level assessment.

Absolutely free - no strings attached.
---