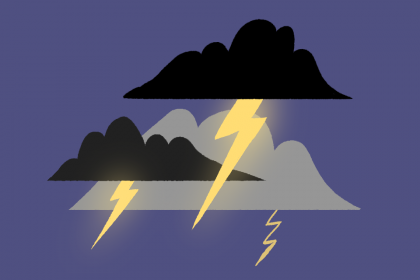 (un temps) orageux

:
stormy (weather)
un orage

:
a thunderstorm
---
Going deeper...
Still having difficulties with 'Orageux' Want to improve your French? Test our online French lessons and receive a free level assessment!
---
Do you have smart way of remembering this rule? A tip to avoid making a mistake on 'Orageux'? Share it with us!
Improve your French further and test Frantastique, online French lessons for free.