Passer le balai - English Translation
Translation of Passer le balai from French to English
Interested in learning more? Test your level for free with our online French course.
TEST YOUR FRENCH
Free with no obligation to buy.
passer le balai

:
to sweep, to use a broom

passer, présent
Thierry passe le balai Thierry is sweeping (up).
balayer (le sol)

:
to sweep (the floor)

balayer, présent
Thierry balaie Thierry is sweeping (up).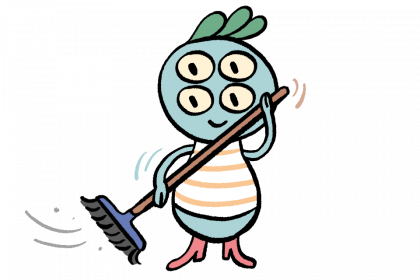 ---
Now that you know how to translate 'Passer le balai' in English, why not go further and test our online French course for free?
Test your French with Frantastique today and get a free level assessment.

Absolutely free - no strings attached.
---