Asking questions using quel in French
French Grammar tips with Frantastique.
Learn French online and test Frantastique for free.
TEST YOUR FRENCH
Free with no obligation to buy.
Asking questions using quel
Quel can be followed by a noun.
Quel âge avez-vous ? How old are you? (Literally 'What age have you?')
Tu préfères quelles chaussures ? Which shoes do you prefer?
À quelle heure est-ce que tu veux partir ? What time do you want to leave?
Quel can be followed by the verb être.
Quel est ton numéro de téléphone ? What is your telephone number?
Quelle est ton actrice préférée ? Who is your favorite actress?
Quelles sont tes disponibilités ? What are your availabilities? When are you available?
In both cases, quel agrees in gender and number with the noun it modifies.
Masculine
Feminine
Singular
Quel jour ?
Which day?
Quelle est la bonne direction ?
Which way should we go? (Literally 'Which is the right direction?')
Plural
Quels garçons ?
Which boys?
Quelles voitures ?
Which cars?
Note: Quel is also used in exclamatory constructions.
Quel beau tableau ! What a beautiful painting!
Quelle histoire ! What a story!
Quels exploits ! What a feat!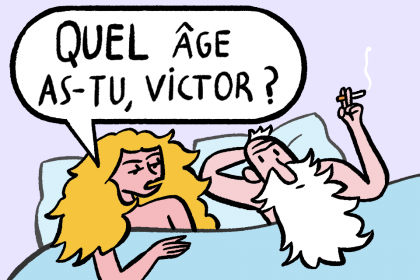 ---
Learn more about French grammar with us. Still having difficulties with 'Asking questions using quel'? Want to improve your French? Test our online French lessons and receive a free level assessment!
Looking to improve French for beginners? Frantastique provides effective and fun training!
Tips for learning 'Asking questions using quel'? Share them with us!
---