Common shops
à la boulangerie
du pain, des croissants...
chez le boucher
de la viande, du saucisson...
à l'épicerie
des fruits, des légumes...
chez le fleuriste
des fleurs, des plantes...
à la librairie
des livres...
à la pharmacie
des médicaments...
au (bureau de) tabac
des cigarettes...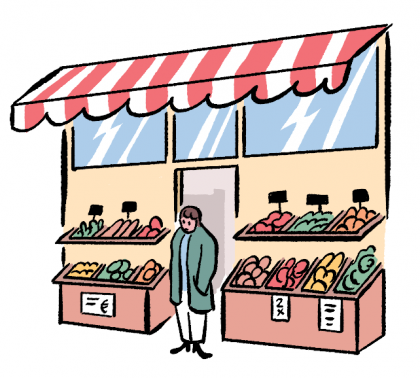 ---
Learn more about French grammar with us. Still having difficulties with 'Common shops'? Want to improve your French? Test our online French lessons and receive a free level assessment!
Looking to improve French for beginners? Frantastique provides effective and fun training!
Tips for learning 'Common shops'? Share them with us!
---