Jouer à vs. jouer de
• Jouer de + an instrument
Je joue de la flûte I play the flute.
Vous jouez du piano You play the piano.
• Jouer à + a sport or a game
Je joue au football I play football.
Les Marseillais jouent à la pétanque ! People from Marseilles play pétanque! (pétanque is a common French game with metal balls).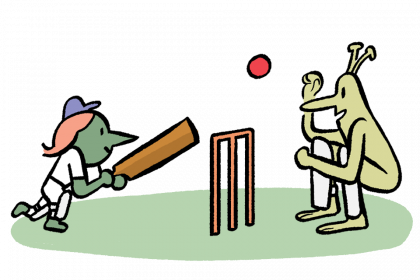 ---
Learn more about French grammar with us. Still having difficulties with 'Jouer à vs. jouer de'? Want to improve your French? Test our online French lessons and receive a free level assessment!
What our users say:
Pleasure


I enjoy doing my online language courses online. Only ten minutes daily are enough...Thank you!
Progress


Gymglish has allowed me to improve my oral and written expression. A daily routine I wouldn't miss for anything in the world!
Unique


Your method is unique! Your courses have helped me to progress and gain confidence during my travels.
Innovative


I love your innovative method which allows me to learn a new language and have fun at the same time!

More testimonials.
Looking to improve French for beginners? Frantastique provides effective and fun training!
Tips for learning 'Jouer à vs. jouer de'? Share them with us!
---