El parque güell
Spanish Vocabulary tips & definition with Hotel Borbollón.
Improve your Spanish and try our online Spanish lessons for free.
Definition
el Parque Güell

:
Park Güell (park in Barcelona containing architecture by Antoni Gaudí)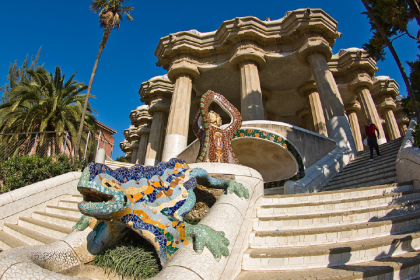 El Parque Güell, Barcelona (España).
Going further...
Still having difficulties with 'El parque güell' Test our online Spanish lessons and receive a free level assessment!
Do you have smart way of remembering this rule? A tip to avoid making a mistake on 'El parque güell'?
Share it with us!