Agnes H. Story
The stories of others often inspire us in our own lives.
Here are some real stories from real people that inspire us — be sure to tell us your own!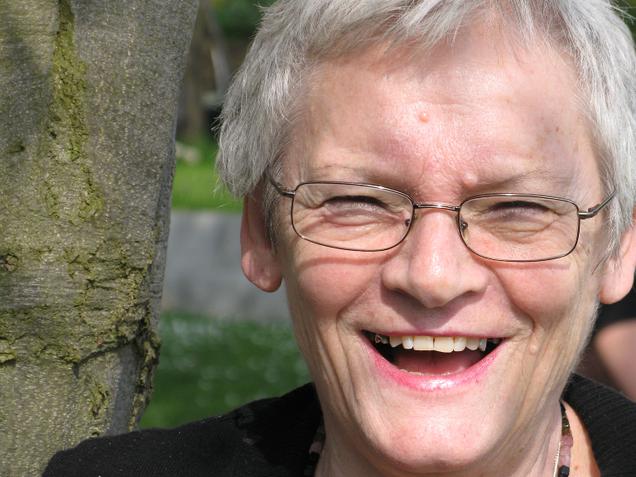 Dear Frantastique team, Since I have no job, no dog and no canary and my memory is getting more shaky, I decided to do something about it. So I subscribed to Frantastique with the hope of giving some countermeasures. In the beginning it was more of a game that I didn't take very seriously. However, soon I was "eaten up", looking forward to the lessons and annoyed with the many mistakes I made and still make. My granddaughter comforted me and mentioned that French is a difficult language. My neighbor supported me when I thought about giving up. I like the lessons, which also contain a lot of humor and partly weird stories that occur. So every morning I open the computer immediately and start studying, writing down a lot, trying to understand everything or even using the dictionary, although it says: put the dictionary down! I try more and more to translate everyday objects into French. Certain grammatical rules don't want to stick. Well, maybe that will come! Hopefully one day I will understand the difference between Yl'y à and Il à, which I will confuse with certainty. But I stick with it and look forward to the lessons to come. Sincerely, Agnes Hutmacher Liebr Frantastique Team, Da ich keinen Job, keinen Hund und auch keinen Kanarienvogel habe und das Gedächtnis wackeliger wird, hatte ich beschlossen, dagegen etwas zu Unternehmen. Also Buchte ich Frantastique, mit der Hoffnung etwas Gegensteuer zu geben. Zu Beginn war es eher ein Spiel, das ich nicht ganz ernst nahm. Jedoch bald wurde ich "Angefressen" freute mich auf die Lektionen und Aergerte mich über die vielen Fehler die ich machte und immer noch mache. Meine Enkelin hat mich getröstet und erwähnt, dass Französisch eine schwierige Sprache ist, was ich unterschreiben kann! Meine Nachbarin hat mich unterstützt wenn ich ans Aufgeben dachte. Mir gefallen die Lektionen, die auch viel Humor enthalten und die z.T. schrägen Geschichten die vorkommen. Jeden Morgen also öffne ich den Computer sofort und beginne mit dem Lernen, schreibe vieles auf, versuche alles zu verstehen oder nehme auch das Wörterbuch zu Hilfe, obschon es heisst, :legen sie das Wörtertbuch weg! Immer öfters versuche ich die alltäglichen Gegenstände in's Französische zu übersetzen. Gewisse gramatikalischen Regeln wollen und wollen nicht haften bleiben. Na ja, vielleicht kommt das noch! Eines Tages werde ich hoffentlich den Unterschied zwischen Yl'y à und Il à begreifen, die ich mit sicherheit verwechsle. Aber ich bleibe dabei und freue mich auf die kommenden Lektionen. Mit freundlichen Grüssen Agnes Hutmacher Leider gelingt es mir nicht ein Foto einzufügen!
— Agnes H. (Scherz, SWITZERLAND)