Home > Learn French Online > French Grammar Dire l'heure
Dire l'heure
French Grammar tips with Frantastique.
Learn French online and test Frantastique for free.
Dire l'heure
In French-speaking countries, the 24-hour clock system is generally used.

We use et demie (half past), et quart (a quarter past), and moins le quart (a quarter to).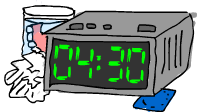 Il est
quatre heures et demie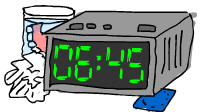 Il est
sept heures moins le quart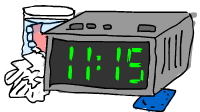 Il est
onze heures et quart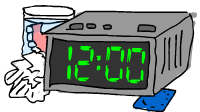 Il est
midi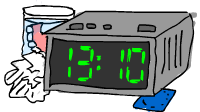 Il est
treize heures dix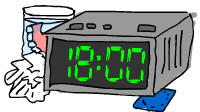 Il est
dix-huit heures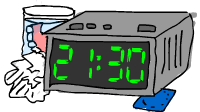 Il est
vingt et une heures trente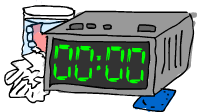 Il est
minuit
We can also say:
Il est 8 heures du soir (= il est 20 heures) It's 8 o'clock in the evening.
Il est 3 heures de l'après-midi (= il est 15 heures) It's 3 o'clock in the afternoon.
Note: We use il est to tell the time (and not c'est).
Go deeper...
Learn more about French grammar with us. Still having difficulties with 'Dire l'heure'? Want to improve your French? Test our online French lessons and receive a free level assessment!