Home > Learn French Online > French Grammar L'interdiction avec « ne pas + infinitif »
L'interdiction avec « ne pas + infinitif »
French Grammar tips with Frantastique.
Learn French online and test Frantastique for free.
L'interdiction avec « ne pas + infinitif »
The construction Ne + pas + verb (in infinitive) is used to give (negative) orders or to prohibit someone from doing something. Ne pas is placed before the infinitive form of the verb:
Ne pas fumer. No smoking.
Ne pas stationner. No parking.
Je te dis de ne pas courir autour de la piscine. I'm telling you not to run around the swimming pool.
Note the difference with the classic negative form of the imperative:
Ne fumez pas. Don't smoke.
Ne stationnez pas ici. Don't park here.
Note: The construction is the same with ne rien / ne plus / ne jamais + infinitive:
Ne rien fumer. Don't smoke anything.
Ne jamais stationner ici. Never park here.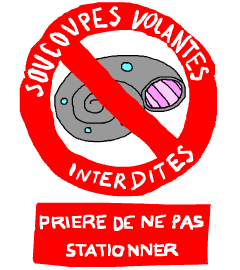 Go deeper...
Learn more about French grammar with us. Still having difficulties with 'L'interdiction avec « ne pas + infinitif »'? Want to improve your French? Test our online French lessons and receive a free level assessment!