הציעו לתלמידיכם השלמה ללימודי השפה
קבלו דוחות פדגוגיים מעודכנים
הגבירו את רמת המוטיבציה ושיעור ההשתתפות בשיעוריכם
מורים, נציגי בתי ספר לשפה, התחילו כאן:
בהזנת כתובת דוא"ל, הנך מקבל את תנאי השימוש ומסכים למדיניות הפרטיות שלנו (במשפט אחד, אנו שומרים על חסיון הפרטים שלך ומכבדים את זכותך להגנת הפרטיות!). היות שהשיעורים שלנו נשלחים בדוא"ל, תקבל מאיתנו הודעות דוא"ל! ניתן לבטל את המנוי בכל עת.
תודה רבה!
שלחנו לך דוא"ל - לחץ על הקישור שנמצא בו כדי לאשר את ההרשמה.
בקשתך לא הועברה מכיוון שכתובת הדוא"ל שהזנת כבר קיימת במאגר הנתונים שלנו.
-אם ברצונך לבחון מחדש את Gymglish, הזן כתובת דוא"ל שונה.
-אם ברצונך ליצור קשר עם צוות התמיכה שלנו,
לחץ כאן:
אופס. לא הצלחנו לטפל בבקשתך. צור קשר עם צוות התמיכה שלנו (support@gymglish.com) ותאר לו על ההודעה הבאה:


אנו מתנצלים על אי הנוחות.

צוות Gymglish
---
---
איך זה עובד?
1 שיעור אנגלית
שיעור אנגלית: מדי בוקר תקבלו במייל מבחר של טקסטים וקטעי שמיעה.
משך התרגול בחברת Delavigne הוא כעשר דקות, במהלכו תחשפו לדיאלוגים ולשאלות במסגרת שיעורים קצרים הכוללים חזרה על החומר הנלמד.
2 בדיקה ומשוב מיידיים
בדיקה ומשוב מידיים: לאחר שליחת התשובות שלכם, תקבלו משוב עם תיקונים ואת הציון שלכם לאותו היום. בנוסף תקבלו הסברים אישיים, פירוט אוצר מילים לבקשתכם ותמלילים של קטעי השמיעה.
3 גישה אישית
גישה אישית: מסלול הלמידה נבנה בהתאם לתשובותיכם הקודמות, הדרישות והצרכים שלכם. Gymglish מתמקד בנקודות התורפה שלכם ומשלב אותן בבניית מסלול למידה אישי. לסיור מודרך.
---
לGymglish
יותר מ-4,000,000

משתמשים רשומים מכל העולם

המשתמשים שלנו משתפרים: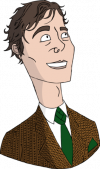 I am a fan of my English lessons and I really appreciate the work carried out by the Gymglish team. After all these years, I've finally improved my English and now I have no problem understanding conversations or watching films without subtitles.
Samuel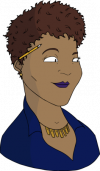 Gymglish's English lessons use a non-traditional approach! They helped me improve my skills in only fifteen minutes a day! Now it's easy for me to speak English and understand conversations!
Anna - More testimonials >
לGymglish
יותר מ-4,000,000

משתמשים רשומים מכל העולם