The imperative
The imperative tense is used for giving orders or instructions, giving advice and forbidding.
Écoute-moi ! Listen to me!
Prenez la première rue à droite. Take the first street on the right.
Ne parle pas fort ! Don't raise your voice!
There are only three cases (or subject pronouns) used in the imperative: tu, nous, and vous. It generally follows the conjugation rules of the present tense, without using the subject.
Note: For verbs ending in -ER, we remove the -s in the tu form.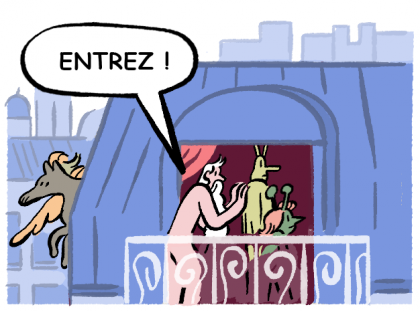 ---
Learn more about French grammar with us. Still having difficulties with 'The imperative'? Want to improve your French? Test our online French lessons and receive a free level assessment!
Looking to improve French for beginners? Frantastique provides effective and fun training!
Tips for learning 'The imperative'? Share them with us!
---