Talking about the weather
To ask about and talk about the weather, we use 'impersonal' sentences:
¿Qué tiempo hace?
What's the weather like?
Hace comes from the verb hacer (to make, to do)

HACER

:
Hay comes from the verb haber

HABER

:
Hay sol.
It's sunny (lit. There is sun).
Hay niebla.
It's foggy (lit. There is fog).
Hay viento.
It's windy (lit. There is wind).
Llueve (de llover LLOVER)
It's raining, from the verb llover (to rain).
Nieva (de nevar NEVAR)
It's snowing, from the verb nevar (to snow).
Note: To talk about overcast weather, we use the participle:
Está nublado.
It's cloudy.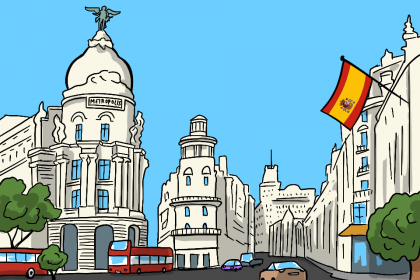 Taking your learning further
Still facing difficulties with 'Talking about the weather'? Improve your Spanish with Gymglish - try our Spanish lessons for free now and receive a free level assessment!